Is anyone else getting really tired of seeing the same faces on the runways? I'm sick of Racquel Zimmerman, Natasha Poly, Lily Donaldson, Chanel Iman, and even Freja Beha. They lack the alluring innocence and true beauty of girls like Sasha Pivarova (such a fascinating face), Siri Tollerod (in my header), Natalia Vodianova (the most beautiful model EVER in my opinion), Toni Garrn, and Karmen Pedaru.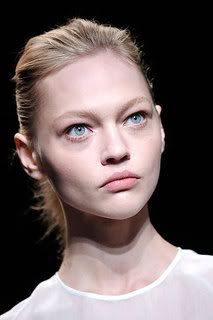 Sasha, Toni, and Karmen
F/W 09 Stella McCartney was clean and classic, with several fabulous blazers and overcoats that made me the teensiest bit nostalgic for winter. JUST KIDDING. The delicate lace was tasteful and victorian-esque, yet I have to admit that the shoes and bags disappointed me immensely.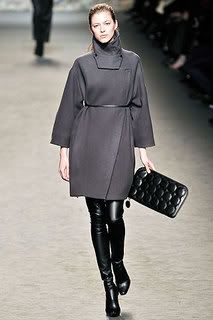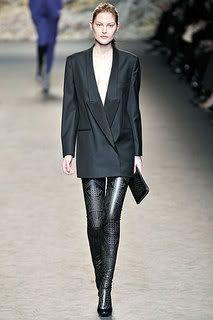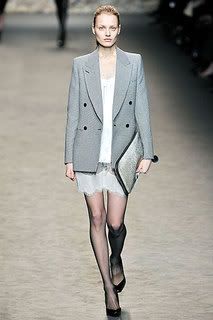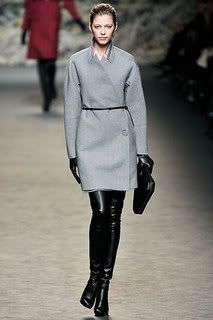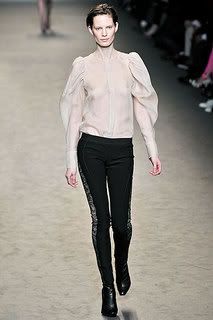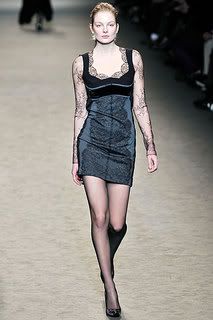 YSL was a little bit disappointing, though it did make me realize that I REEEAALLY need a pair of leather pants, like, NOW.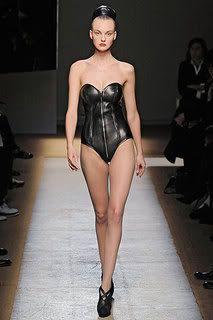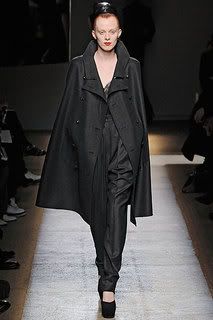 These shoes are absolutely the best black heels I've ever seen in my life. I may have to save up for them.


DROOL.
Viktor & Rolf was not as crazy as usual, (remember the bold NO designs from last year?) but their white-faced models, combined with the recent viewing of Stella M's delicate lace inlays made me recognize what will probably be a HUGE trend next year: Victorian era. I know it may be hard to picture all the crazy studs and ripped denim fading into the trend vault, but I think it'll happen. My predictions: Leather will stay, studs will go, lace will stay, fringe will go.
What do you think?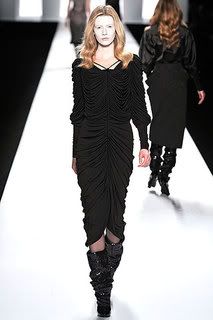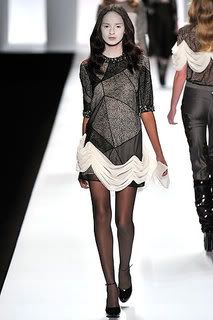 EDIT: I shouldn't say studs will go, all the DIY stud-gun obsessed bloggers out there will kill me! I'm just kidding girls, what do I know? ps-i wish i had the time/energy to DIY.