Though I'm trying to save money for Berkeley/San Fran/LA next week, whenever I visit the Think Coffee on Bowery and Bleecker, I just can't resist stopping in at
INA
, one of the greatest resale designer stores in New York (there are several locations). Today, my finds included a gorgeous, black, label-less tank, and a solid silver Robert Lee Morris cuff. The latter was a little out of my price range so I had to leave it behind, though I may pick it up later. Here's one like it, you seriously can't tell the amazingness from this picture.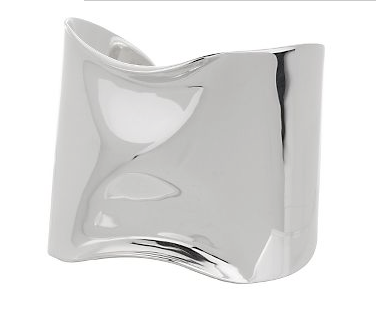 RLM Studio Sterling "Molten Wrist" Couture Cuff, $325
On another note, my friend Zoey wore these slashed American Apparel leggings to my 90's Birthday party and got rave reviews (one of my friends went out and bought them the next day after seeing Zoeys). Seriously, they're amazing.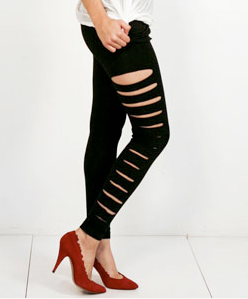 AA leggings, $32