In my opinion, today was the first day of spring in New York, my favorite season in this city of frequently unpredictable weather. It was an amazingly balmy 67 degrees outside, and anything above 50 makes New Yorkers ecstatic. But then I saw this dark, brooding Anne Demeulemeester F/W 09 collection, and I
almost
had a change of heart.
Anne Demeulemeester F/W 09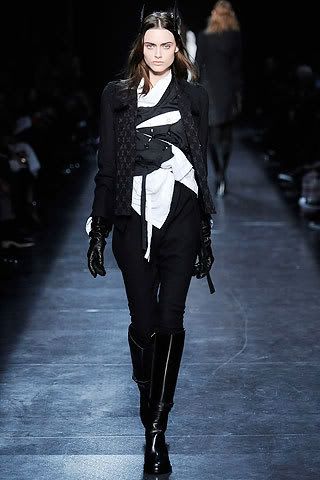 LOVE the layers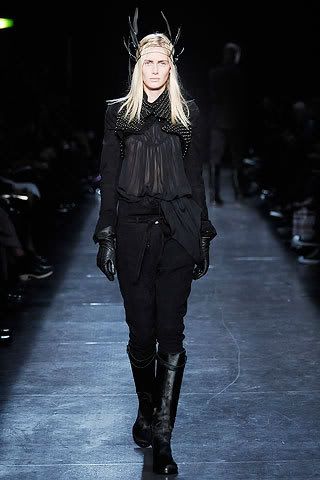 Is that a studded military jacket I spy?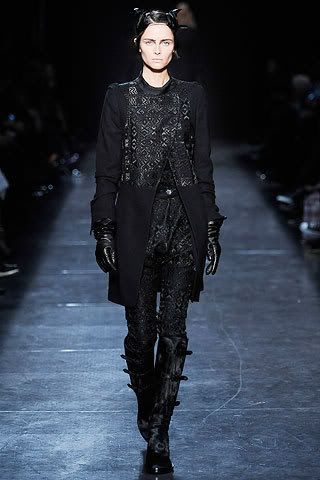 A GORGEOUS embroidered coat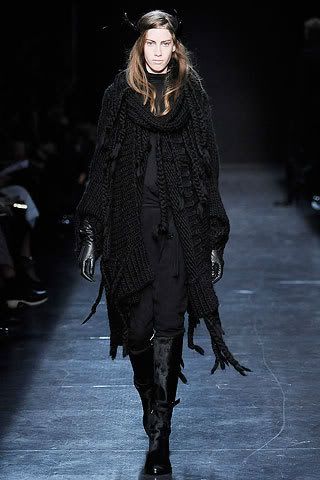 layers of knit, what could be better?
Yet at the same time, I also found these fabulous Sigerson Morrison gladiator sandals, the perfect bad ass spring/summer sandals. Yeahh, i have them in that ikat-ish print, but the studded version is just so damn HOT!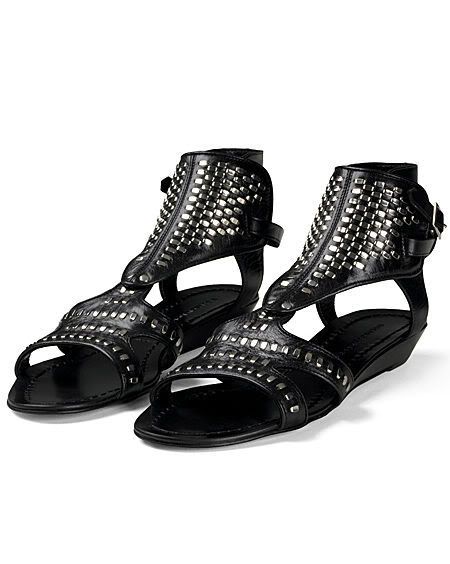 Sigerson Morrison Sandals, La Garçonne
I need to go to sleep now because daylight savings makes it 4:06AM. Damn. And I have to write two papers tomorrow and right now my neighbors are having a party on our roof right above my head. Thanks, New York.