Ummm I found it. The PERFECT brown leather bomber that I've been searching for FOREVER. This proves that good things come to those who wait (oh wait, didn't I already buy TWO brown leather bombers on ebay that have since been relegated to the back of my closet?) Anyways, here it is: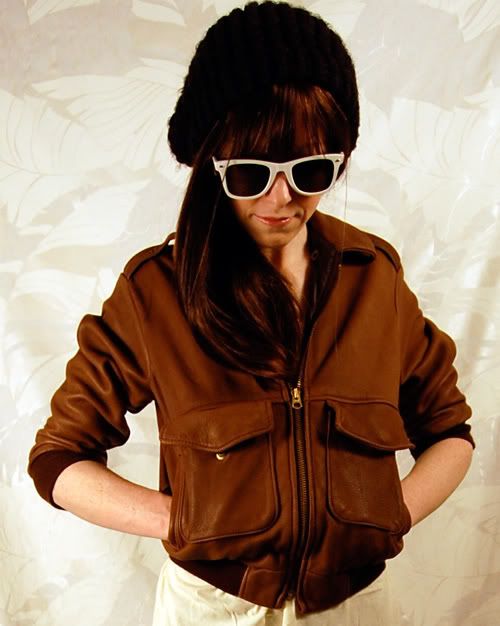 I was literally delirious with joy last night when I found it; my bff/roomie Zoey thinks I'm a freak.
THANK YOU ROCK PAPER VINTAGE!!!!!
ALSO, I found an AMAZING vintage flowery dress at
Screaming Mimi's
on Lafayette that looks EXACTLY like the Erin Wasson one...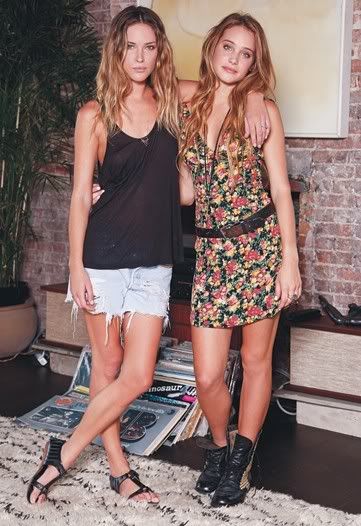 I wore it last night to a 90's party and got lots of compliments on how "90's grunge" I looked, little did they know, I didn't dress up for the theme, I just dress like that every day!
BTW...
BARNEYS Warehouse Sale is still going on
255 W. 17th St., nr. Seventh Ave.
(212-450-8400)
2/12 and 2/13 (8–9); through 3/1, M, T, W, Th, F (10–9), S, Su (10–7).


and INTERMIX Warehouse Sale is JUST this weekend!
Metropolitan Pavilion, 125 W. 18th St., nr. Sixth Ave.
Th (11–8), F, S (9–8), Su (10–6).
Source: Rock Paper Vintage, Fashionologie