Alright, sorry for the lack of posts. I've been crazed with classes and my new internship at LUCKY magazine in the web department (
LuckyMag.com
), which is both a blessing and a curse--in that I see too many beautiful clothes and accessories daily, forcing me to run home every night and google, ebay, and shopstyle my ass off. If ONLY i could do this as a real job.. maybe someday. But for now, here are some things on my mind.
1. WHERE OH WHERE IS THE ERIN WASSON FOR RVCA LINE!? I went to Barneys yesterday hoping desperately to get a peek at that amazing black and white vest thing and that great flowered dress (both of which I will fight tooth and nail for)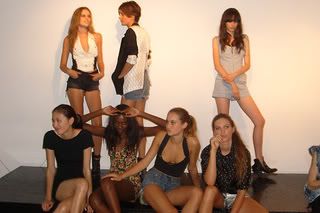 yet there was NOTHING. Kristin from
Bleach Black/RVCA
said that the line is a bit delayed and she'll keep me updated.
I did, however, try on the Alexander Wang black knit tank with mesh(ish) cutouts, but unfortunately its cut too a little weirdly in the armpit area. I also fell in love with the Wang white miniskirt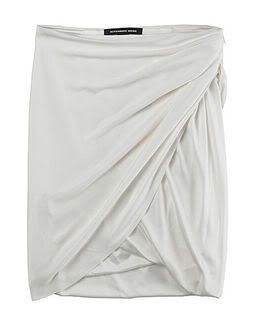 $435, La Garçonne
and that tacky-colored but oh-so-amazing blue tank.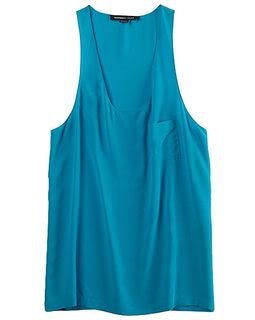 $235,
La Garçonne
Unfortunately, its almost exactly the same as a darker/brighter blue one I already have from a few seasons ago.
2. WHERE OH WHERE IS TOPSHOP!!!!!! We've been waiting and waiting for Topshop in New York to open. If anyone hears anything, PLEASE let me know.
3. I'm incredibly excited for fashion week, I may get to go to a few shows if all goes well (meaning if my vogue intern friend helps me sneak in/fake a pass)
4. Alexander Mcqueen for TARGET coming in March!!
5. Although I'll never give up my Alexander Wang Brenda chain purse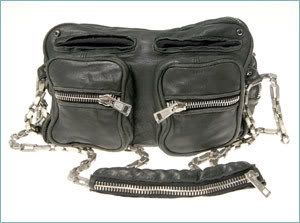 I'm definitely on the hunt for a new slouchy, non label-y bag. I'm thinking Jerome Dreyfuss or Sissi Rossi, that amazing pebbled leather just calls to me. Unfortunately, I can't seem to find many Jerome Dreyfuss online sellers, and Sissi Rossi is just too darn expensive, even on sale.
DREAM BAGS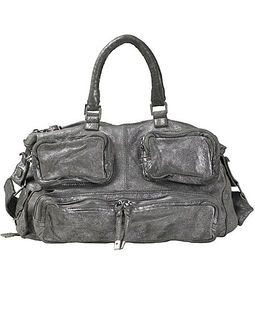 Sissi Rossi multi-pocket bag, $920
Sissi Rossi Tinto In Capo bag, $1,250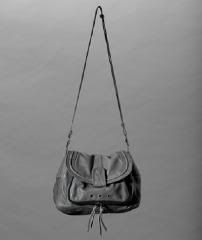 Jerome Dreyfuss "Antoine" Bag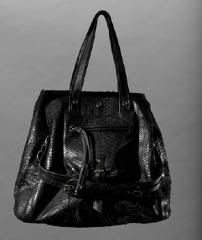 Jerome Dreyfuss "Billy Python" bag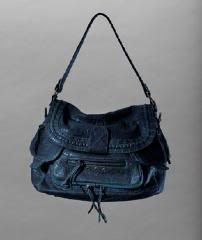 Jerome Dreyfuss "Tom" bag
Jerome Dreyfuss "Momo Python" bag
Last four bags, about $800
Jerome-Dreyfuss.com
Credit:
Refinery 29