Today marks the first (real) snow of the year in NYC! So bundling up in my black Isabel Marant military coat is a must, as is a cozy, neck-warming knit.
Luckily I got my hands on this AMAZING Lutz & Patmos sweater from Barneys before they sold out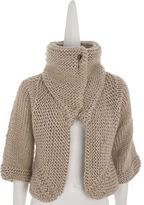 but now I'm searching for the perfect neckwarmer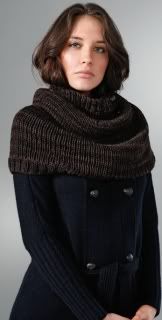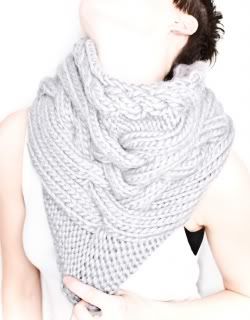 Eugenia Kim Liv Neckwarmer, $223.30
,
Hortensia grey chola knit collar, $178
Luckily, for the recessionistas out there, there's a little site called ETSY, where lovely creative people such as Camille from
Childhood Flames
create handmade pieces that are easy on the wallet.
Right now I'm lusting after this little
hooded creation
by
IONTACH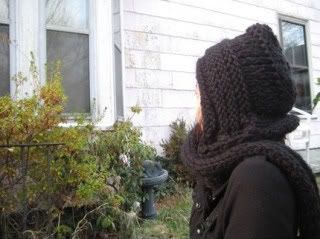 I'm such a sucker for chunky knit sweaters and scarves, and apparently hoods too.