While I was stuck in the sweaty New York heat last week, friends of mine (along with countless models and celebs) were living it up in Chicago at the Lollapalooza Music Festival, featuring great musicians such as Cat Power, Wilco, Iron & Wine,The Kills, and Girl Talk. Here are a few of my favorite looks from Style.com's article on the music fest. Yes, my pic choices may be male heavy, but with the current trends of boyfriend jeans, oversized vintage tees, and unisex American Apparel pieces, why not steal from the boys, especially tight jean wearing hipster ones?
First, the cutest girlies.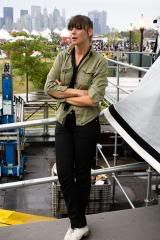 Cat Power, sporting a Boy Scout shirt, Acne jeans, and shoes from Paris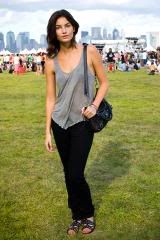 Model Lily Aldridge, wearing an Isabel Marant top, J Brand jeans, Prada shoes, a Balenciaga bag, and a Cartier bracelet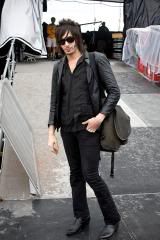 The Rocker Boy Look. Cat Power's Gregg Foreman Cuban wearing a guayabera shirt from Miami, vintage jacket from Paris, Paper Denim & Cloth jeans, Frye boots, and vintage Carrera sunglasses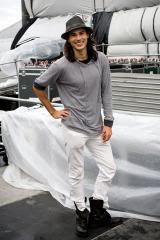 Clean Cut Hipster. Ben Jelen H&M hoodie, Replay pants, U.S. Army boots, and Gorwin Brothers hat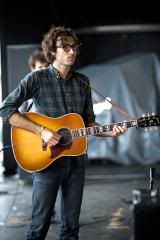 Classic New York Hipster. Musician Matt Costa in a plaid shirt and Oliver Peoples glasses
Sorry I've been slow on posting recently, things have been crazy around here, I'll try to get back into the swing of things.
<3
Arianna
fashioninsider00@aol.com