Although I rarely post on it, except maybe that great first post on
thrift shopping
, I ADORE vintage clothes. Resale designer, re-worked vintage, and plain old goodwill/salvation army finds; I love them all. Yet for an online blog in which "where-to-buy" links are a necessity, vintage clothing is difficult to write about. Hang onto your fedoras vintage lovers, online vintage shopping just got easier.
The Family Vintage Ebay
store houses lots of hip finds from the 70s and 80s, including 80s staples such as jumpsuits and Laura Ashley dresses (didn't you have one when you were a hippie child in the 80s? I did) So check out my favorite picks from their current auctions, and HURRY, because some of these great pieces are ending really soon!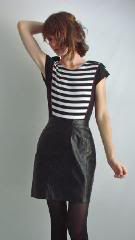 leather vintage skirt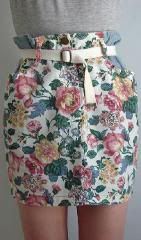 flowered paper bag waist skirt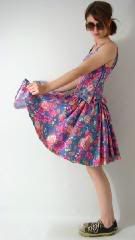 laura ashley mini dress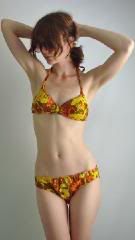 pucci-esque bathing suit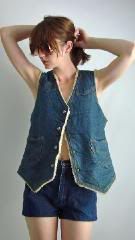 denim fleece vest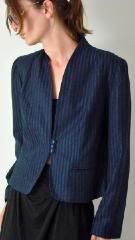 striped jacket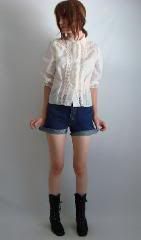 eyelet top
For more great vintage finds without the laborious digging required at a flea market or thrift store, check out
Nasty Gal Vintage
and
Treasure Chest Vintage