I have to admit I already bought the Alexander Wang bag I've been coveting like crazy. It's being shipped in September and I'm DYING to have it right this minute.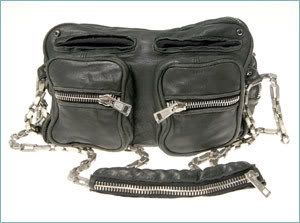 Available for Pre-order from Satine Boutique
Trust me, this will be the ultimate "OMGILOVEyourBAG!Who'sitBY?" purse because it doesnt have any obvious label etched into its perfectly distressed leather.
So in honor of the fall pieces hitting the hottest stores, I decided to compile a list of my wardrobe must haves for fall.
Here we go from top to toe...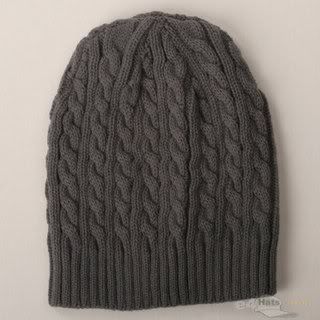 Gray Beanie, $9.99 from Amazon.com
à la Burberry Prorsum and Alexander Wang
Urban Outfitters Feather Skinny Headwrap, $16
Feathers can make any outfit look lush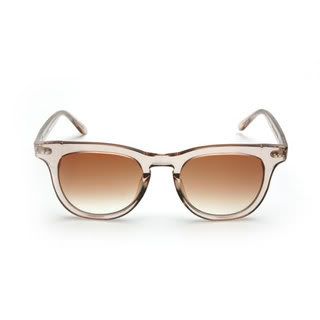 Benjamin "Nicole 002" Crystal Brown Gradient $325
I'm still not over the wayfarer shape, but I'm ready for a new spin on things, and these clear versions do the trick.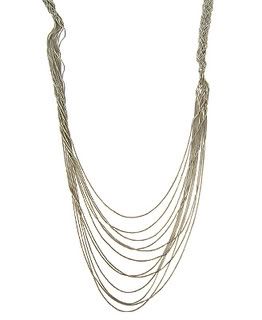 Braided Chain Necklace, $12.80
Peace Medallion Necklace, $4.80
Alexander Wang Sheer V-Neck Tee, $140
Pricey but sure to be the best teeshirt ever. Why? Because it's Alexander Wang of course!
Kain Pocket Tee, $88
Alexander Wang Herringbone Boyfriend Jacket, PRE-ORDER $725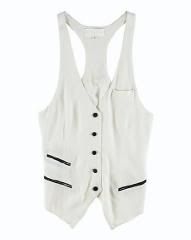 Bensoni Vest $278 lagarçonne.com
If that's too pricey, check out the simple white linen vest at
Urban Outfitters.com for $48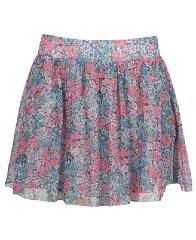 Forever21 Chelsea Chiffon Skirt, $19.80
Acne Hug Blonde Jeans, $269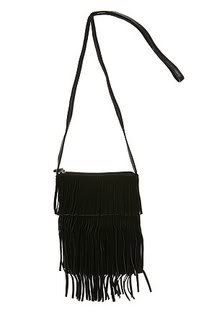 Suede Fringe Passport Bag, $38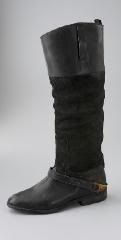 Golden Goose Charlye Pull on Boot, $1,050
Gorgeous but expensive Golden Goose boots are to die for
I think I've decided to give in and buy Doc Martins. I've always wanted them but thought that I just wasn't hardcore enough for them. We'll just see about that...
Dr. Martens Original 1460, $104
But I also love these Frye motorcycle boots...
Frye Belted Harnes 12R, $232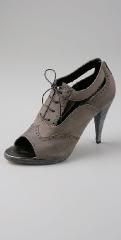 LD Tuttle The Suit Open Toe Oxford, FINAL SALE $139.50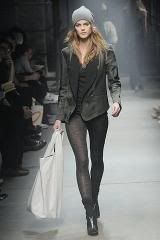 Alexander Wang leather and cotton blazer, not yet available
Alexander Wang leather skirt, not yet available. I've been dying for the perfect leather skirt and I think I've found it!
BCBG red silk dress, for that little pop of color. Not yet available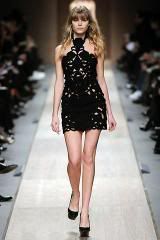 Stella McCartney Crocheted dress- my DREAM item of the season! I swear I would save up the money to buy this in a second if it fit well.
The rest of the Resort 09 reviews are coming!
<3>