How crazy is it that Sarah Jessica Parker's Dior heels that she sports in the Sex and the City movie have already spawned several knockoffs?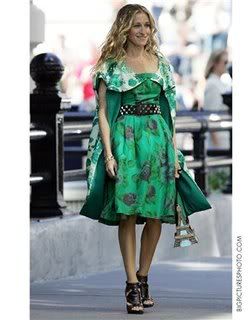 The real ones are unfortunately unavailable, but the knockoffs look just as great, though I can't promise they'll be as well made or as comfortable!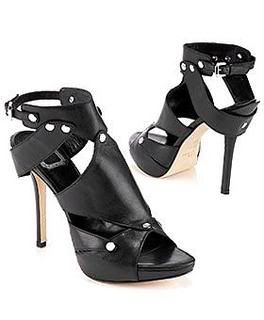 the REAL
Dior Extreme Gladiator Platform, $770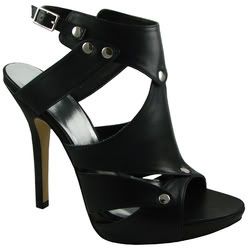 The Next Best Thing-
Bakers Candice Gladiator, $69.95
sadly only available in a size 5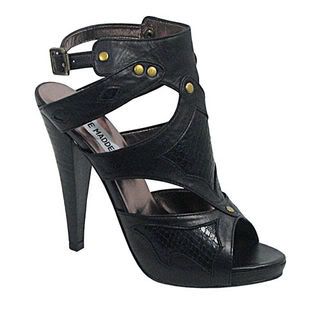 Yet Another One,
Steve Madden Madalynn shoe, 109.95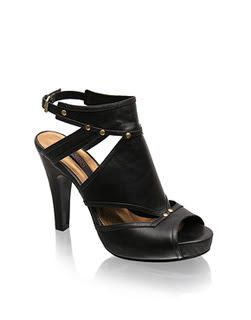 And last but not least,
ASOS Leather Heavy Gladiator Sandals, £55
which are currently out of stock, but are so popular they may re-stock them!
The great studded belt SJP sports multiple times in the movie is a vintage find of stylist Patricia Field's. The belt was such a huge part of the movie that Sarah Jessica Parker said it was another character and dubbed it "Roger." The company Streets Ahead loved the vintage belt so much that they created the Roger belt.

$180, Streetsaheadinc.com
I found a cheap, non-leather version at Hot Topic (of course), and I also found one last year in a vintage store that I bought and fell in love with long before the movie came out.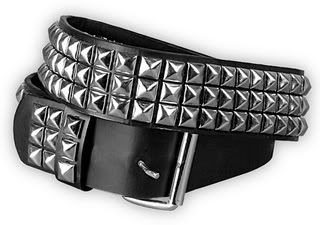 NonLeather Three Row Pyramid Belt, $19
Calleen Cordero makes some really great studded belts as well, though they're more pricey than Hot Topic's classic punk version.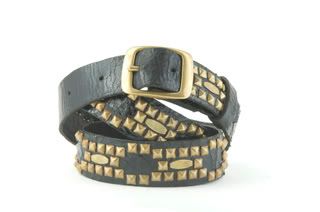 Giselle, $199
, my favorite because the gold studs are so unusual.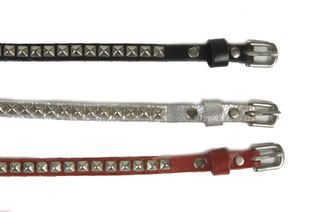 Skinny 1/2", $139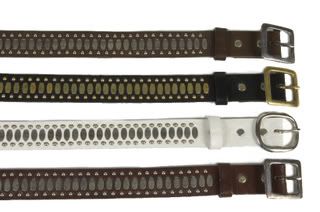 Concha 1", $199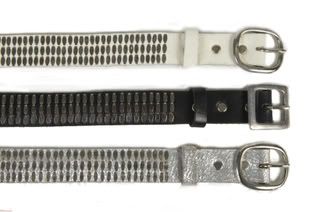 Bonitas 1", $199.00
Coming up...
How to Fly Fashionably
Resort 2009 Review continued
<3>