It's definitely that time of year again; the gyms are way too crowded, and my blindingly white thighs are begging me to start a new diet regimen. It's SWIMSUIT SEASON. So, though I don't exactly feel ready to show my pasty skin to the world, in a month and a half I'll be basking in the Hawaiian sun, so I've forced myself to start thinking about which bikini will best compliment my paleness... and my style.
As you may know, I'm a total sucker for anything classic and/or reminiscent of old Hollywood Glamour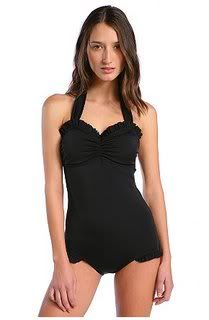 A swimsuit that will bring out the Audrey Hepburn in you.
Lux Lamour One-Piece $88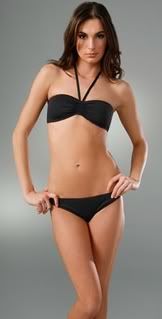 You can do no wrong with a simple black bikini, especially with an ultra-flattering halter top cut.
Malia Mills Danceteria top $140, and bottom $130
, though if you pair the top with a cheaper black bottom from
Gap, $16.99
, you'll save more money for those pricey piña coladas!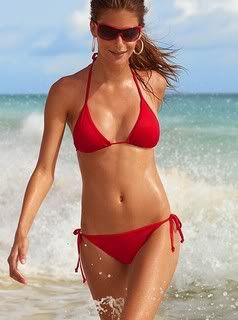 A classic red bikini can do no wrong, and this
Victoria Secret suit is on sale for $19!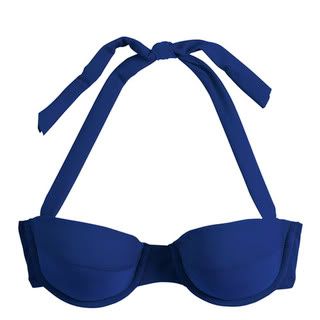 Another fun, classic piece is the
Padded solid underwire glamour top from J Crew, $48
, which comes in 16 different colors, and can be paired with any color bottom ($38)
***Following the trends...***
COLOR BLOCK dresses were seen all over the runways and the red carpets.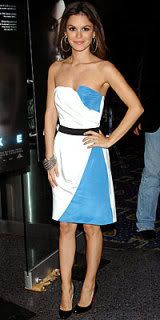 Rachel Bilson in Abaeté
So I hunted down the perfect color block bikinis.
Sporty chic from
VPL, $150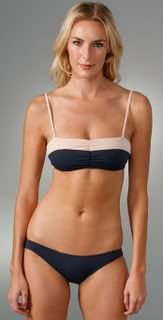 A perfect piece by Loeffler Randall, $205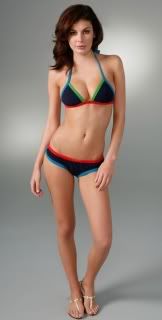 Draw inside the lines with this
Marc Jacobs bikini, $168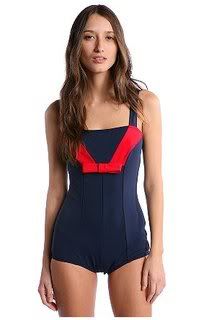 Sailor Girl meets Color Block
Lux Colorblocked Sailor Swimsuit, $98
The Queen of all FLORAL PRINTS, Stella Mccartney, tries her hand at swimwear. And succeeds.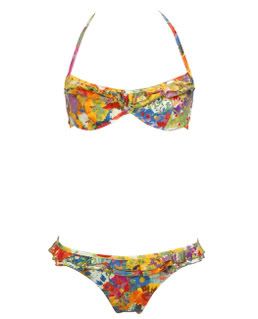 Floral Bikini with Frills $390, Brownsfashion.com
But for those of us without billions in the bank...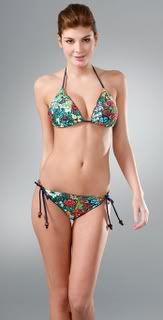 Shoshanna Retro Floral Ruffle bikini. Top $70, bottom $70
STRIPES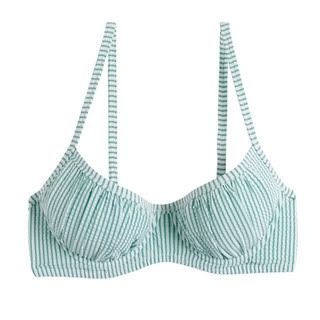 J Crew
Pinstripe seersucker top $50, and bottom $44
BRIGHTS
Another great piece from Loeffler Randall, $215
Lisa Curran Retro Squares bandeau bikini, $156
If you have any questions or are searching for a certain type of bathing suit that I havent mentioned, just drop me a quick email!
fashioninsider00@aol.com