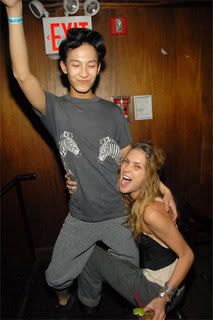 Designers often have muses,
take Marc Jacobs and Lil Kim for example.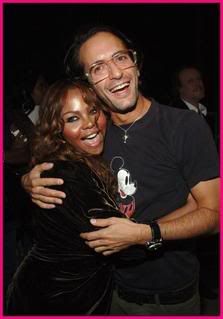 Yet rarely do the muse and designer form a team, working together on collections, with said muse becoming both an inspiration AND a business partner.

23 year-old Alexander Wang and model Erin Wasson lived in the same New York apartment building, and after bumping into each other several times in the elevator, Wang expressed his admiration for her style and asked her to look at his collection. Wasson landed a job with Wang, working feverishly as a stylist backstage at his spring collection. She was in charge of putting his carefully crafted pieces together in interesting ways; tucking, pinning, and belting her fellow models. Erin worked a second time for Wang on his newest collection for Fall 2008, and has become a stylish inspiration for the up and coming designer, who already has several seasons under his belt, along with a huge celebrity following.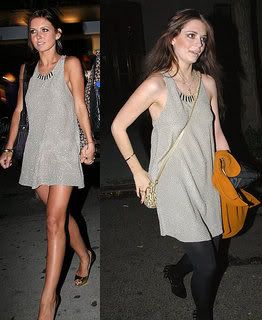 Audrina Patridge and Mischa Barton in his Metallic Embroidered Dress,
sold out but available on Ebay
Wang's designs, as well as his own personal style, are so cool and effortless, as is Wasson's, that I went on a hunt for as many pictures as I could find of the duo.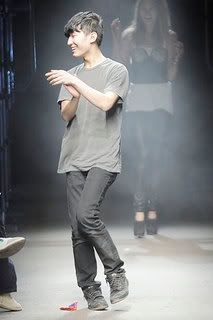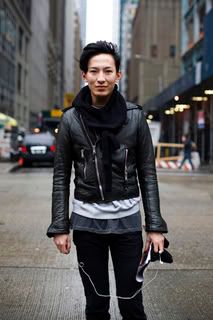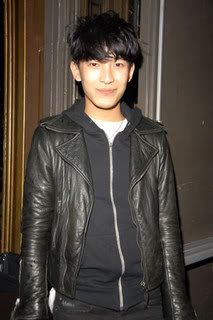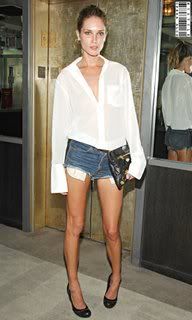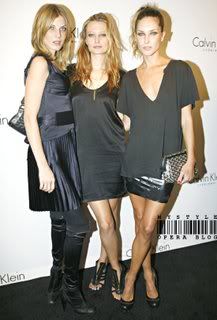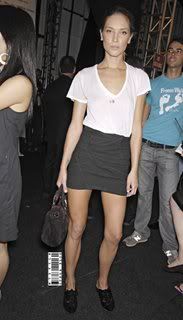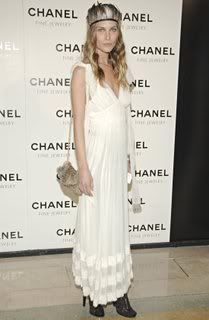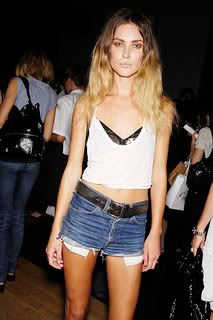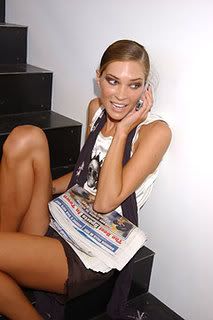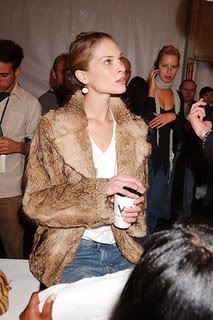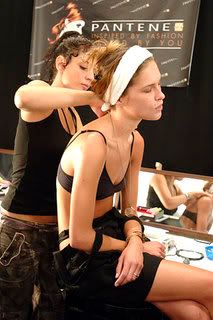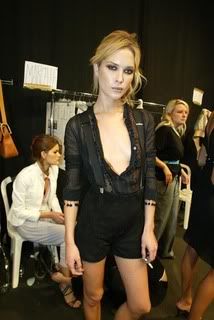 Clearly, Wang's Fall '08 line was modeled after a combination of their styles: a little bit 90s punk rock, a little bit sexy biker chick. Wang's collection is sure to be a hit, it's definitely my favorite of the season so far!
Here are my favorite looks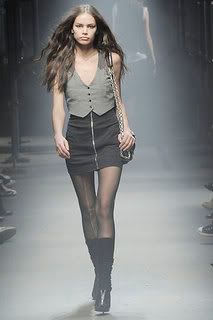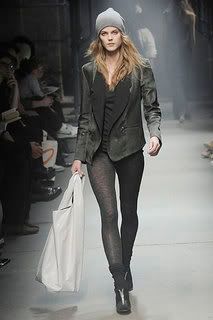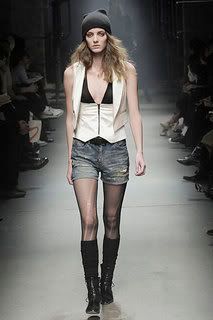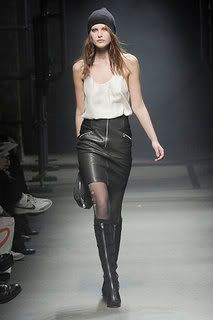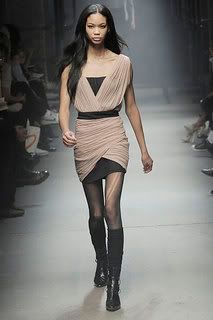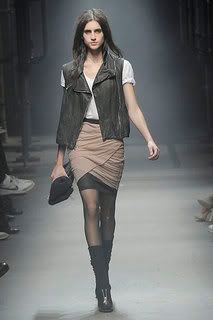 Can't afford Wang's pricey apparel but want to be ahead of the trends in this biker chick grunge style?

*WANG AND WASSON'S ESSENTIALS*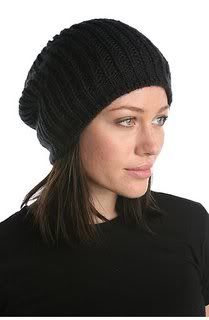 -Black Beanie $28, Urban Outfitters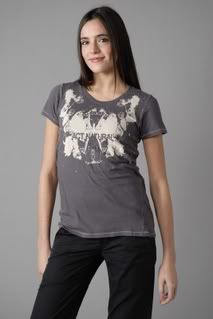 -Loomstate Tee shirt (Like Wang's Zebra tee) $60 Tobi.com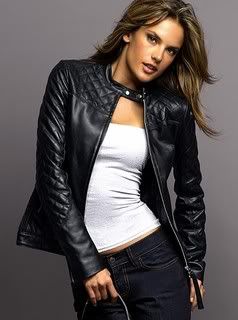 -Leather Jacket $138 Victoria's Secret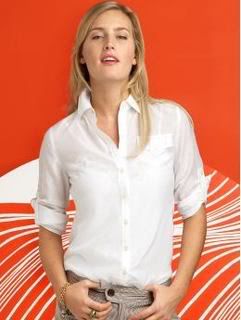 -White button-up $58, Banana Republic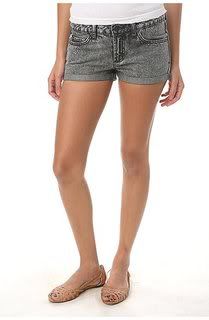 -Jean Shorts by Lux, $38 Urban Outfitters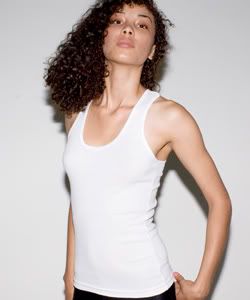 -White Tank $17 American Apparel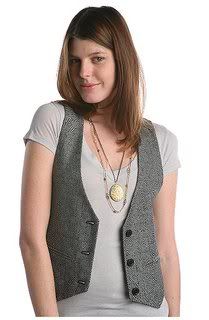 -Gray Vest $48 Urban Outfitters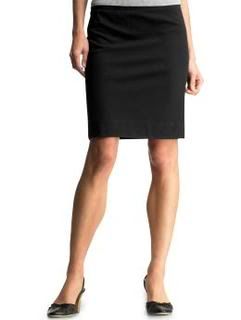 - Pencil Skirt $39.50 The Gap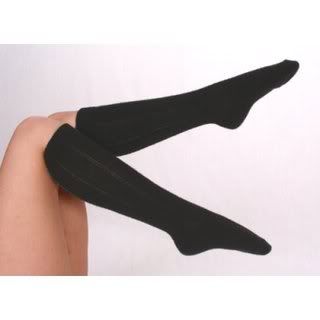 - Black Knee Socks (Scrunch down over sheer ripped tights)$34.46 Amazon.com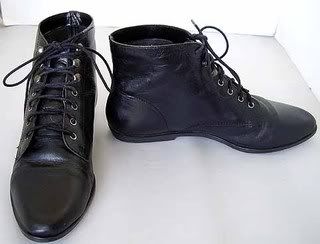 -Vintage Granny Boots From Ebay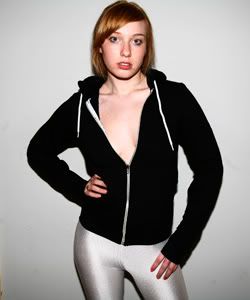 - Black Sweatshirt $40 American Apparel


Also, I am SO excited for Wang's new purse collection to come out!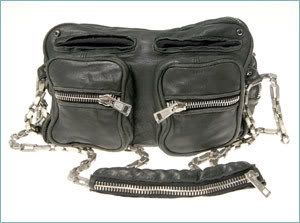 Style.com says Wang is aiming at creating classic cool bags that will work for years to come (like Chanel's 2.55 quilted handbag). Though this sounds quite ambitious, knowing Wang's knack for remaking classic pieces (like leather Jackets, blazers, and trench coats) with hip updates, I have no doubt that the line will be incredible. The bags, which debut this month, all retail for under $700 and will sell at only five stores, including Edon Manor and Kirna Zabête in New York, and Satine in Los Angeles.

Wang's current Spring Collection can be bought online at Shopbop.com and Nordstroms.com

-Arianna
fashioninsider00@aol.com
to be added to the mailing list, comment with your email address