She was the buff surfer babe who epitomized the Pacific Sunwear/surfer chick style in 2002's Blue Crush, and since then, hardly any of her films have been very memorable. Even a turn as the cartoon sweetheart, Lois Lane in Superman Returns didn't bring her to respected celebrity status. Yet recently, her look has changed, and she has worked her way up the social ladder through another industry: FASHION. Yet unlike other fashion darlings, Kate's style is very simple, she lets one item of clothing or accessory dominate the outfit, often using them in unexpected ways, to create a simple yet fashionable silhouette.
Below are some of my absolute favorite looks of hers, and some of Kate's necessities.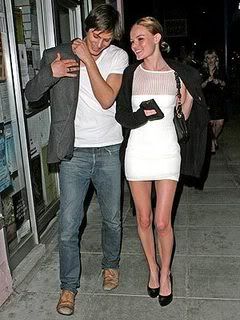 With boyfriend James Rousseau, Kate sports a simple white mini dress and black pumps
Try the
Velvet Amaria Lace Dress $242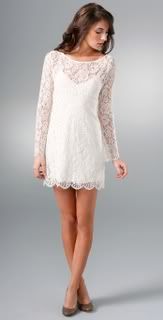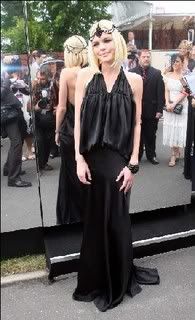 Kate had the What Was She Thinking? sections going crazy over this 20s inspired headband choice, though I think it's a fashion risk that works.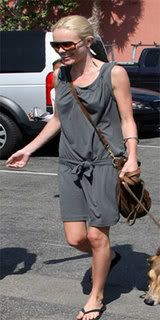 Kate carrying the "it"
Miu Miu suede Coffer bag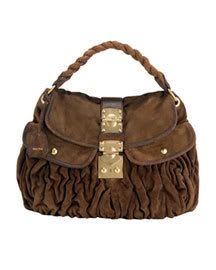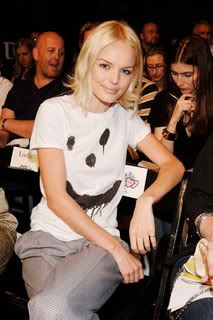 Kate acknowledges the fun side of fashion in a Luella t-shirt during fashion week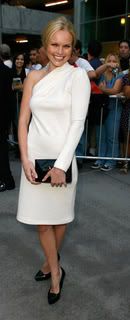 heading the pack in a white hot one shoulder dress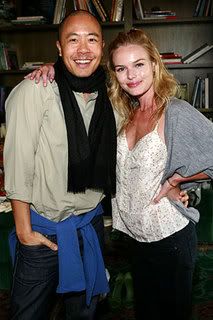 In a flowery tank and gray cardigan, with designer Thakoon Panichgul
Try the
American Apparel Unisex Tri-Blend Rib Cardigan $40.00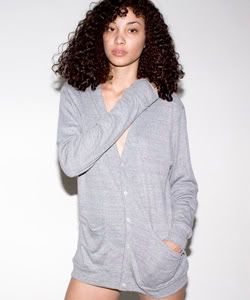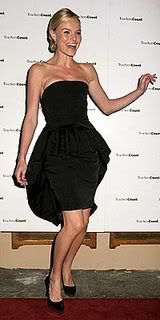 In Zac Posen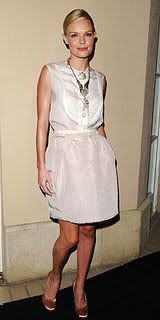 In Lanvin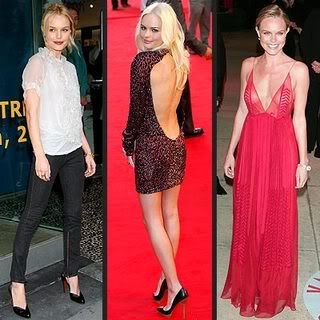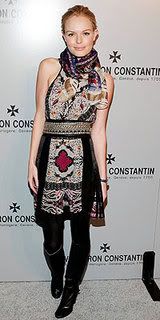 In Etro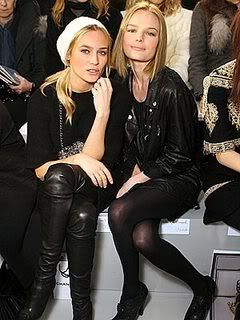 Leading the pack in a long Chanel leather jacket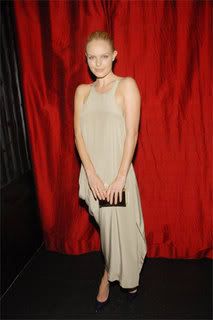 Gorgeous in a flowing Calvin Klein sheath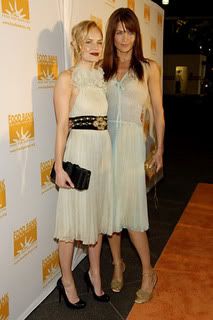 One of my favorites
And like all fashion forward chicks, she sometimes causes controversies...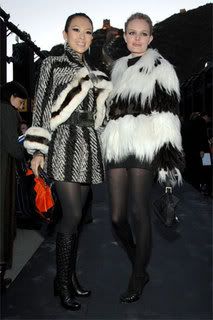 In a Fendi fur coat, nicknamed by one magazine as "the abominable snowman coat" WHAT DO YOU THINK?
Kate Also follows some style trends recorded some time ago by yours truly...
Androgyny and Menswear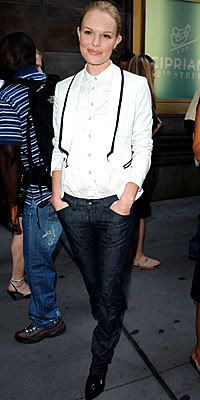 At the Rag & Bone show in menswear chic
Try the
Alice & Olivia white stretch velveteen 'Annabelle' blazer $240.00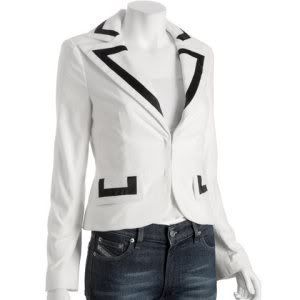 Feathers and Fuschia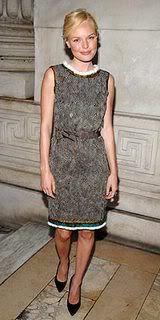 In feather-adorned Proenza Schouler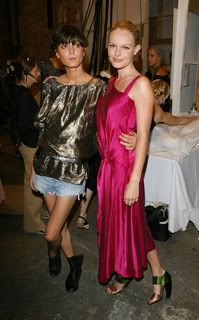 In hot pink, paired with hot prada heels that I tried on in Paris and now miss terribly, with Irina lazareanu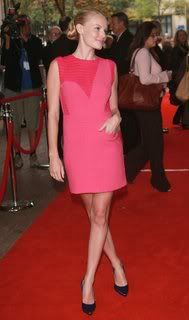 making hot pink HOT in Preen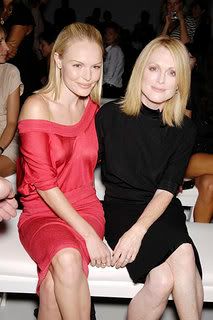 A pink off-the-shoulder beauty with Julianna Moore
-Kate sometimes goes for classic designers, but most often for her off the red carpet styles she chooses young hip designers such as Thakoon, 3.1 Phillip Lim, Alexander Wang, and Rag&Bone, all of whom can be found at your local Barneys and Barneys Co-op.
Some pieces Kate probably covets for spring...
1. I'm almost positive you'll soon see Ms. Bosworth in Thakoon's gorgeous
Flowery Arrow Seamed Dress $1,195.00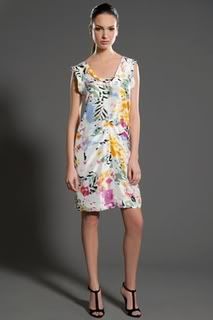 For which I would probably give up my first born child
2. Alexander Wang's
Pebbled Silk Tank $207
fits Kate's love for bright colors and gorgeous materials, and it won't break the bank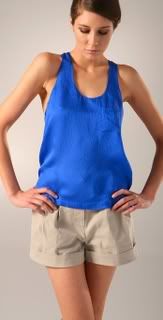 3. Lanvin Ballet flats are classic, and a must for any celeb fashionista, and these cracked metallic flats are innovative and fun
Lanvin Flats $540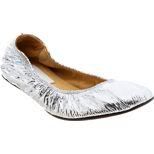 4. Since Kate loves fuschia so much, I thought she'd like
Miu Miu's new tote, $1,195.00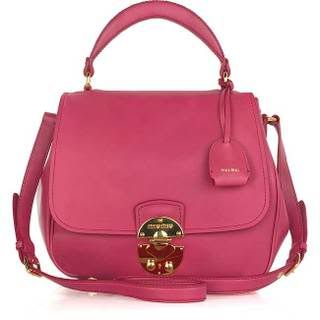 Or maybe
VPL's Cabin Bag, $871.50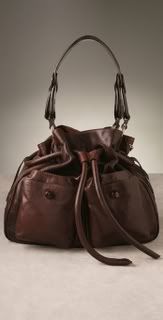 5. How about the
Givenchy Patent Open Toe Sandal $695.00
That's all for now,
coming up, the New Supermodel Style (Erin Wasson, Daria Werbowy, Agyness Deyn), as well as a preview of the Spring '08 ads you'll be seeing in mags soon!
xoxo
Arianna
fashioninsider00@aol.com