Though I miss shopping in the US (more variations in color, no insane exchange rate), I've gone crazy for french style--simple elegance with a touch of grunge.
AKA Balenciaga blazers paired with 2 day unwashed hair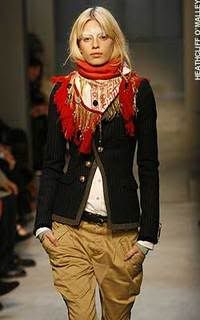 (I'm happy to announce that I just snagged an incredible scarf that looks EXACTLY like this one at Free P star vintage store on Rue de la Verrerie in the 4ieme)
Jerome Dreyfuss handbags
paired with
Cheap Mondays and Converses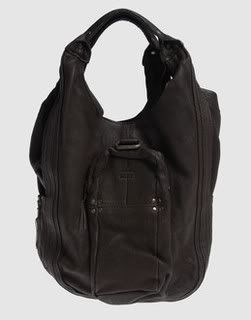 Fur coats and
American Apparel tees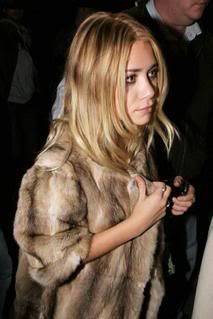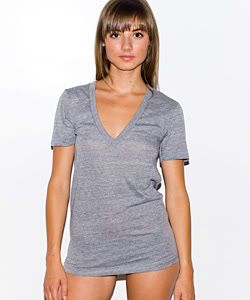 And my obsessions du jour, Hermes H clic clack bracelets paired with low motorcycle boots.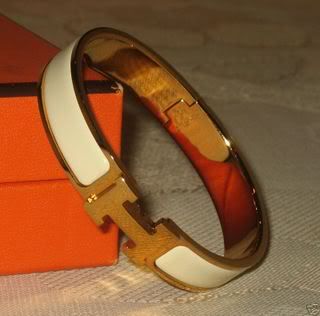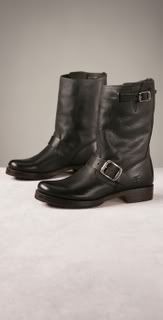 A friend of mine (who shall remain nameless) is currently living the high life in Milan, LITERALLY. She has a very sweet, 25 year old, demi-italien, demi-français millionaire petit ami (boyfriend) who loves buying her gorgeous designer gifts, taking her to the Blvgari Hotel for spa days, and partying at the Armani Privé nightclub in Milan. What I believe to be her best gift is the fabulous
Hermes narrow enamel gold-plated bracelet, $455
. She let me borrow it and I just cannot stop staring at it. It is fabulously simple but also luxurious, comfortable, and adds a perfect touch of class to every outfit. Sure, it's a status symbol, you see someone wearing Hermes and immediately think they're rich with good taste, but its also just so PRETTY! Even someone who doesn't know what the big gold block lettered H means would admire it. So I have been scouring ebay and ioffer, trying desperately to find the bracelet for
cheaper
.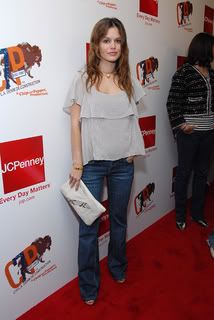 Rachel Bilson wearing the Hermes H clic clack bracelet
And the boots? I've gotten sick of yearning for every pair of low motorcycle boots I've seen on the dirty/chic french girls and have found these two Frye versions.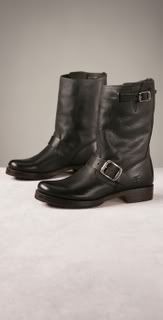 Frye Veronica Shorties, $268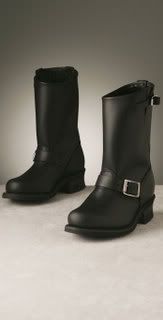 Frye Engineer 12R, $198
I'm not quite sure what the difference between the Veronica and the Engineer boots is, all I know is that the Engineers were featured in Vogue a little while back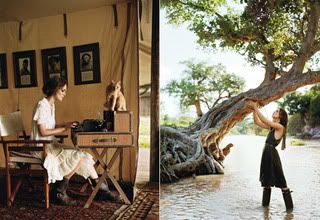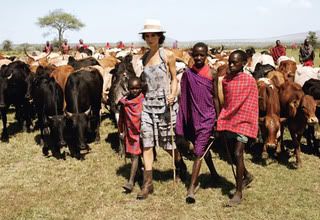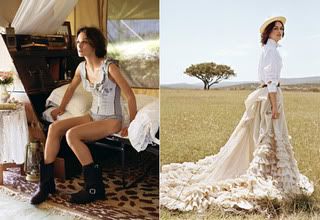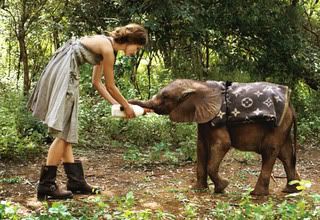 (all photos,
STYLE.com
and they're $100 cheaper. Good enough for me! I'll be ordering these ASAP. Now all I have to figure out is whether I want black--which are reminiscent of the new
Chloé
versions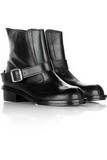 --or brown...
Another Parisian status symbol I'm lusting over? The Hermes Birkin in Brown crocodile.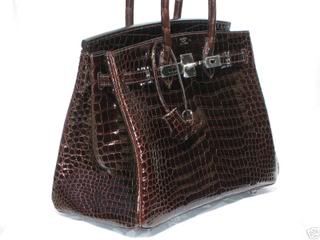 It's simple and gorgeous, like the Hermes H, and carrying it means you are GOD, or just Victoria Beckham, who supposedly has the largest collection of Hermes bags ever.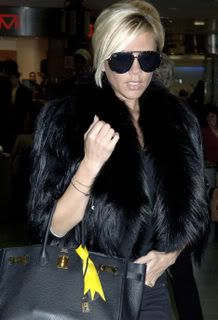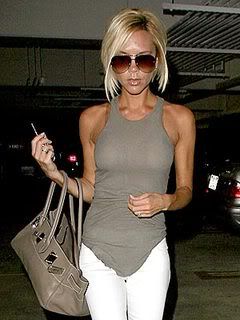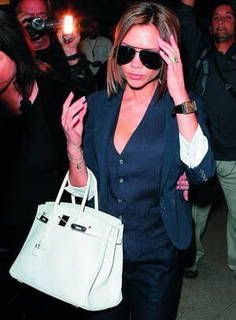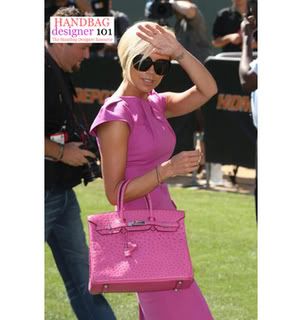 Yet unfortunately, on Ebay the price tag is around $56,000, basically the same as the tuition to NYU for a year...So, no. On ioffer however the fakes are going for about $170 but you have to make sure it is a reputable seller (good feedback) and ask to see a lot of pictures. Sigh, if only my husband was a hot, rich, British football (soccer) player!
On another note, my affiliate,
TOBI.com
is currently giving money off their Tobi purchases when they use the code PERFECTGIFT ($15 off $10, $50 off $250, or $150 off $500) so check it out! Starting December 17th to the 21st, they're giving last minute X-mas shoppers FREE overnight shipping too!!
I'm leaving the city of lights next weekend, sadly, so the next post will be back in the US of A!
-Arianna
fashioninsider00@aol.com