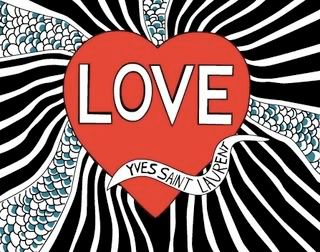 The door slammed behind me. Ahead was a long white corridor with faceless white doors blending in with the walls. No, I wasn't being admitted to a mental institute, I am describing my visit to the
Yves Saint-Laurent foundation
, Rue Léonce Reynaud, 75116 Paris métro Alma Marceau. The website is actually really informative and well done, it has a great timeline and pictures of YSL's couture pieces organized by year.
In the workroom of "le fondation," there were several women carefully repairing YSL's couture pieces; Yves retired in 1998 and the company no longer produces couture pieces.
F.Y.I.
Haute Couture= custom made pieces fit to the client in every possible way. With frequent buyers, they create custom made dress forms that they alter as the client's body changes. Couture pieces are usually made from high-quality, expensive fabric, and are sewn with extreme attention to detail and finish, often using time-consuming, hand-executed techniques.
After watching them repair some of YSL's Picasso capes,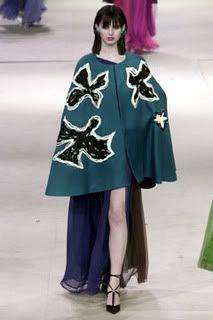 we were led to a numberless door, and then into the bowels of the YSL couture archives. The guide opened one of the white closets, revealing an alleyway of couture pieces. Kept at 18 degrees Celsius and 50% humidity, the closets house all the most famous YSL pieces from the '60s to the '90s. We were shown a gorgeous gray tweed cape dress from the '60s, typical '60s block color dresses modelled after
Mondrian paintings
,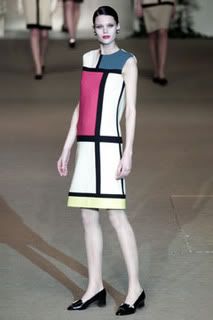 Pop art modelled dresses,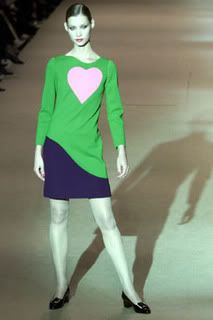 A sequined, beaded, and embroidered jacket from the 90s, modelled after a Van Gogh painting, that took 600 hours to make and was, at the time, the most expensive jacket in existence, at 1 million francs.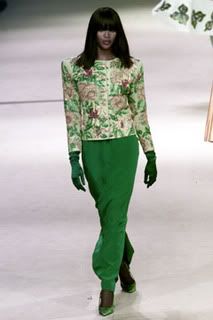 The original Pea Coat, modelled after sailors' coats,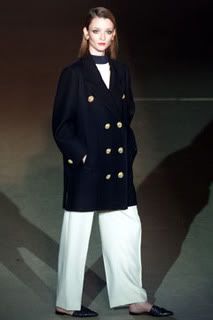 And the original black "Smoking" Jacket.
After the couture warehouse visit, we went downstairs to the exhibit of YSL designed costumes for theatrical and film productions, such as the 1967
"Belle de Jour"
starring Catherine Deneuve.
We also saw some pieces that were reminiscent of current fashion trends, such as a sequined minidress similar to the 2007 trend revived by
Tory Burch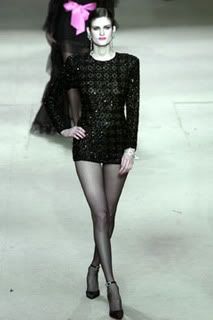 and feathered Coats and Dresses like the current trend I recently covered.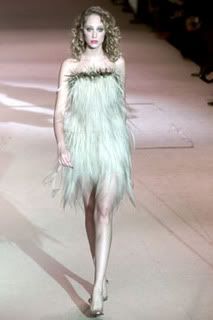 One of the great things about Yves was that he had actual artistic talent; he sketched his own designs, unlike most designers, who either have to go to school to learn how to sketch their ideas, or just drape fabrics over forms.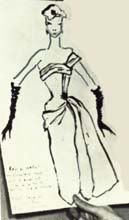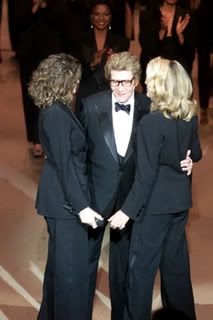 Yves Saint-Laurent at his
Final Haute Couture show in Spring 2002.
The visit was one of the best experiences of my fashion-obsessed life so far, though it was a bit torturous as I couldn't even touch the clothes, let alone try them on. A few weeks ago we visited la Musée de la Mode which had an exhibition of Jean Paul Gaultier's most famous pieces, and many of those created for avante garde dance companies. We're going to another exhibition soon so I'll write a piece about that as well!
-Arianna
fashioninsider00@aol.com