There are two trends seen on the Spring 08 runways that are so hot, so modern, that they must be documented and dissected.
The specimens?
Hot Pink and Luxe Feathers
When worn wrong, hot pink can seem trashy and cheesy; but paired with a gray feathered headband? Ravishing.
~~Hot Pink~~
Also known as Fuschia, or "Schiaparelli Pink" named for Italian designer Elsa Schiaparelli, who had a special fabric in a vibrant hue of pink created for her designs in the 1930's. The color was inspired by a pink gemstone owned by Singer sewing machine heiress Daisy Fellowes, a client of Schiaparelli's.
WEAR IT WITH: black, gray, and white. Throw on a gray cashmere scarf or carry a black leather clutch in order to veer away from the "trailer trash fashion victim" look that hot pink is sometimes associated with. Pink heels worn with gray knee socks? Oh so Miu Miu.
RUNWAY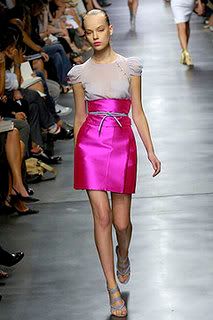 Allessandro Dell'Acqua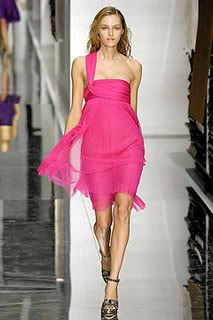 Ferré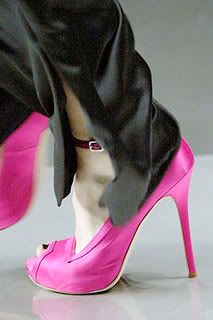 Alexander Mcqueen
CELEB WAY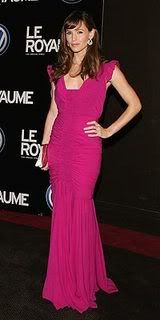 Jennifer Garner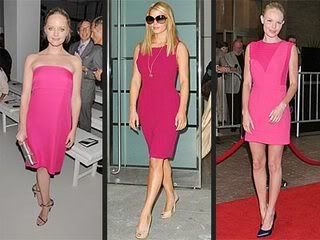 Marley Shelton, Jessica Simpson, and Kate Bosworth
REAL WAY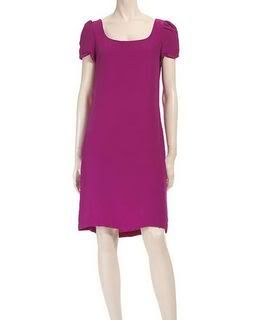 Staerk Silk T-shirt Dress $375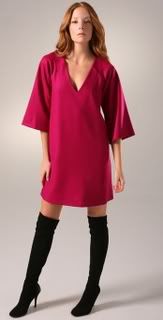 Diane von Furstenberg Adia Dress $545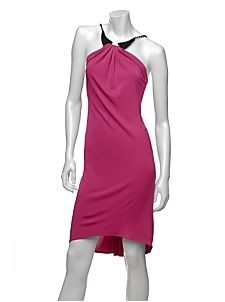 Yyigal Chain Strap Jersey Dress $365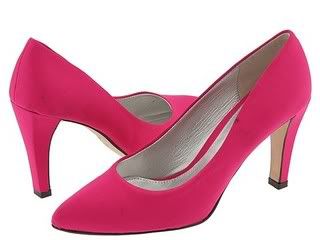 Daniblack Tally in Punch Satin $102.56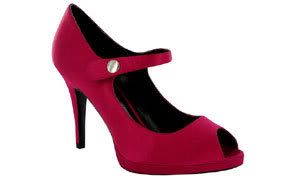 BUENO by KG in Pink Satin £29.00
DREAM ITEMS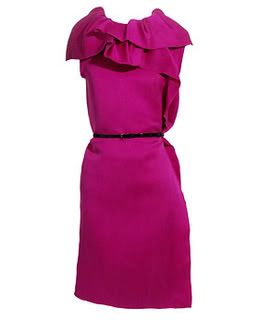 Lanvin Cap sleeved dress with frill neck - £1,180.00
Stella McCartney Satin Zipper Clutch $695
~~~FEATHERS~~~
Maybe it's their inherent delicacy and their fragile beauty, but something about feathers just screams luxurious. The feathers that showed up at the recent runway shows, most frequently at Alexander Mcqueen and La Perla, are a far leap from your old Halloween feather boa or those cheap Peacock feather earrings. Mostly in muted grays, browns, and blacks, these feathers are the ultimate luxury.
WEAR IT WITH: a leather jacket, snakeskin heels, or a mock croc bag; the mixture of rough and fragile is key.
RUNWAY
-Alexander Mcqueen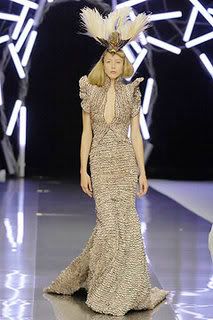 Feather Mania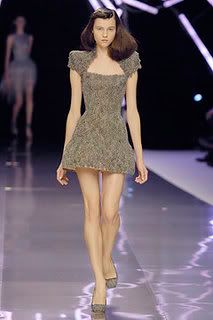 An easier to wear version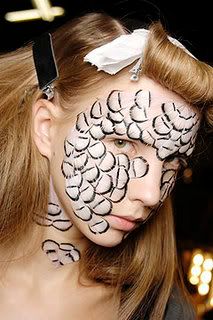 A McQueen Model Backstage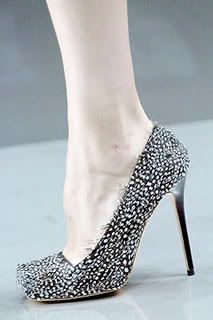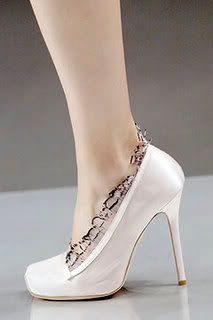 -La Perla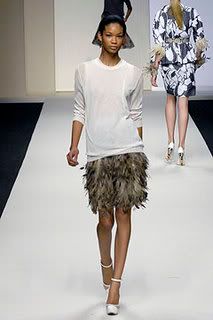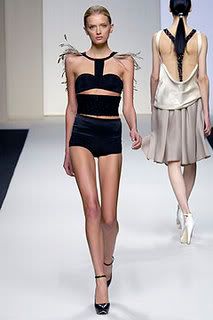 CELEB WAY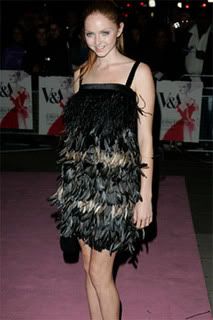 Lily Cole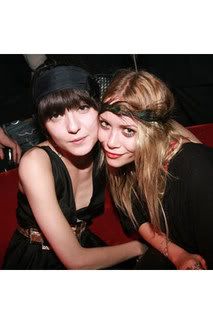 Irina Lazareanu and Mary-Kate Olsen
REAL WAY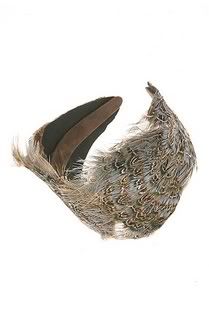 Urban Outfitters Wide Feather Headband $28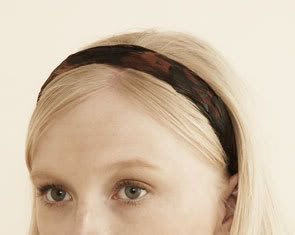 Jennifer Behr Thin Feather Headband $100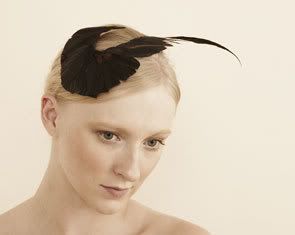 Olivia hairpiece $575
DREAM ITEM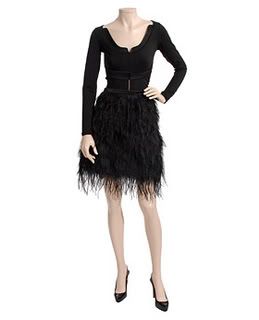 Andrew GN Feather organza skirt £1,765.00
Happy Hunting!
-Arianna
fashioninsider00@aol.com
to be added to the mailing list comment with your email address