Last season, the combination of cobalt blues, rich yellows, and reds paired with gray and black created just the right amount of fun for the fall pieces. This season, as expected, proved much lighter and more colorful, full of pale, cotton candy-esque chiffons, and more pastel, spring appropriate colors. Yet there were also the brights, brought on by none other than the vivaciously spirited Italian designers Etro and Missoni. Of course, my personal taste draws me more to the wood nymph appropriate wear such as Alberta Ferretti, though I definitely appreciate a desperately needed splash of bright pink or blue to break the monotony. I also found my eye drawn to the collections and that combined unusual or opposing fabrics, such as chiffon and leather, or feathers and snakeskin.
1950's Bathing Suit/Lingerie Style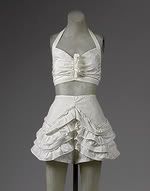 The real thing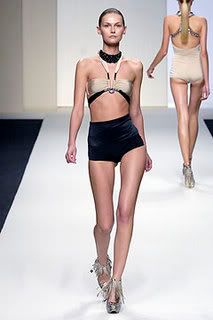 La Perla
Gianfranco Ferré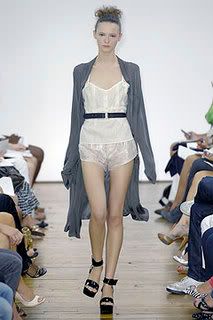 Brian Reyes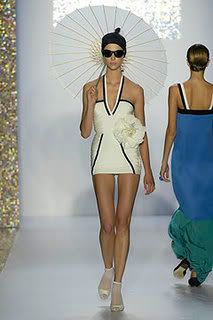 Abaete
60's Dresses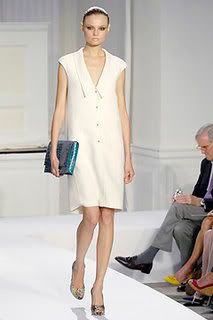 Oscar de la Renta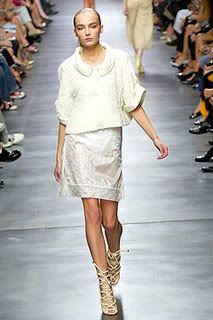 Allessandro Dell'Acqua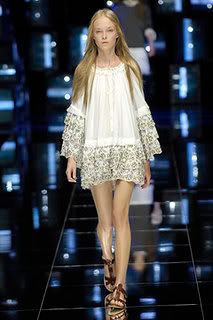 Dolce & Gabana
BRIGHT COLORS
Blue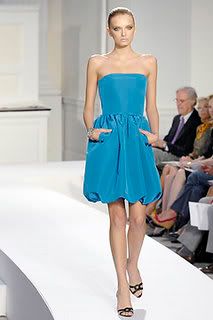 Oscar de la Renta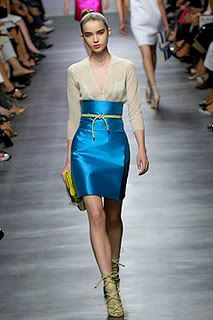 Allessandro Dell'Acqua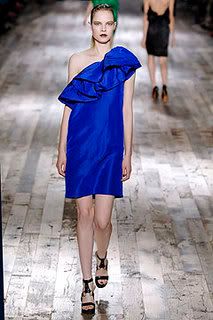 Lanvin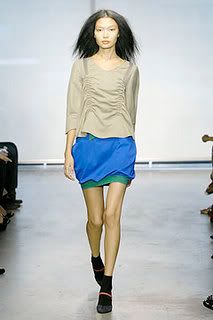 VPL
Green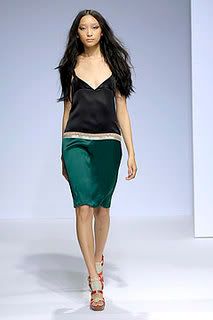 Derercuny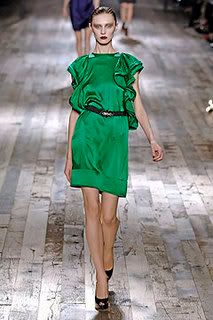 Lanvin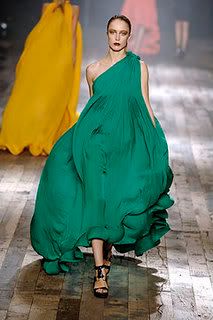 Lanvin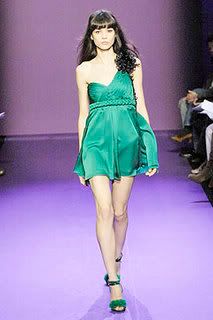 Andrew Gn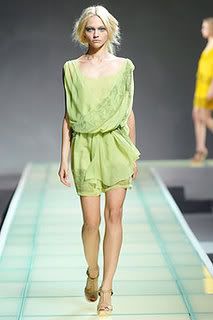 Alberta Ferretti
Purple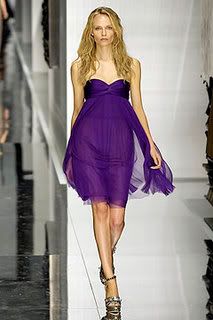 Ferré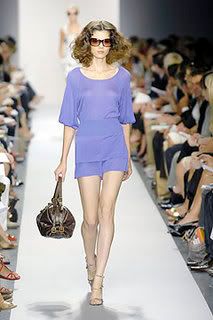 Derek Lam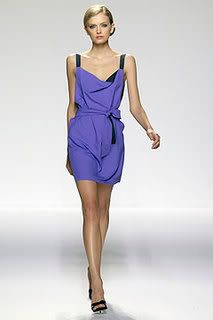 Narcisco Rodriguez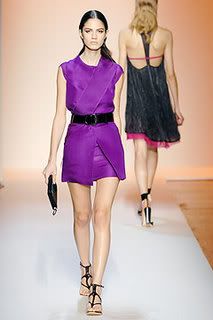 Costume National
Lanvin
Yellow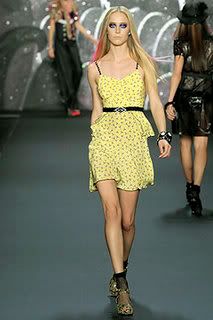 Anna Sui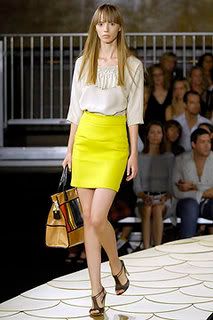 3.1 Phillip Lim
Pink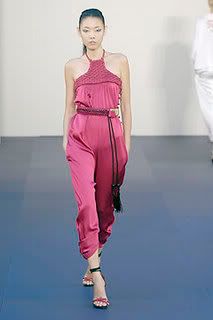 Malo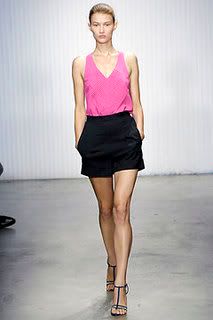 Bruce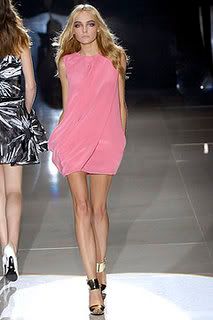 Gucci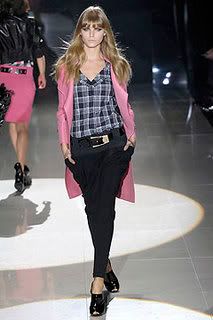 Gucci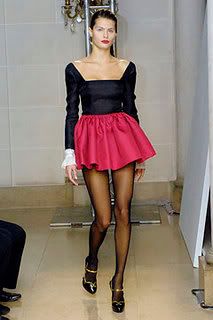 Miu Miu
Red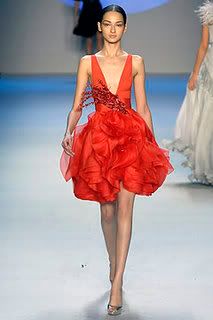 Zac Posen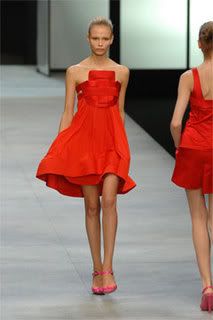 Celine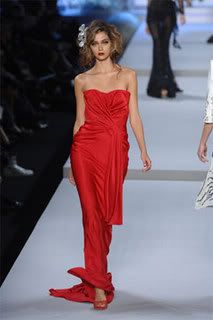 Dior
Andrew Gn
FEATHERS AND FEATHER-LIKE DETAILS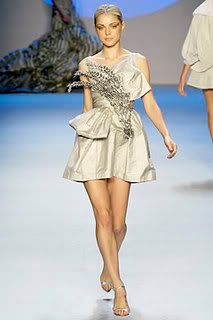 Zac Posen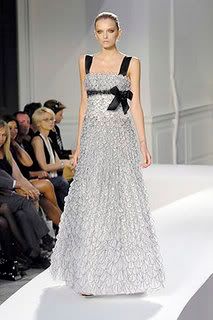 Oscar de la Renta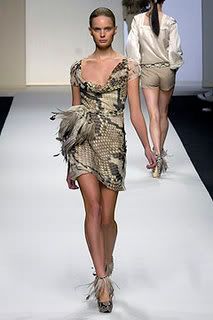 la Perla
-I absolutely love the combination of the snakeskin and feathers, the hard and scaly with the soft and fluffy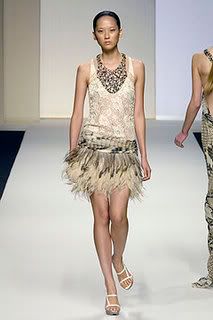 La Perla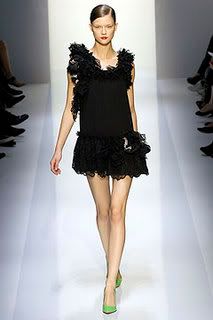 Daks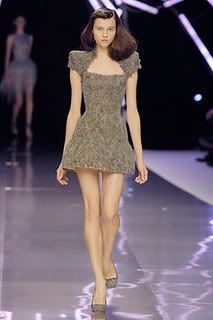 Alexander Mcqueen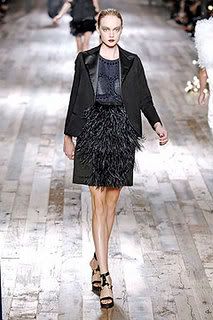 Lanvin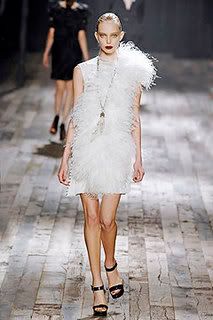 Lanvin
MIRRORS AND METALLICS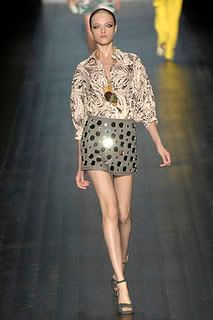 Missoni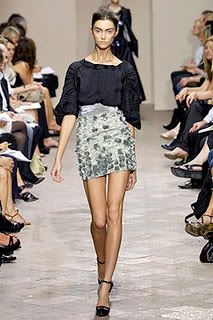 6267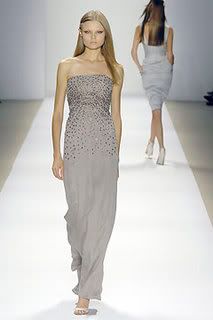 Luca Luca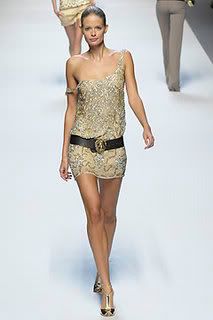 Blumarine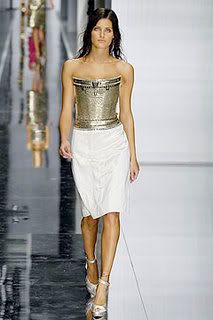 Ferré
Prada
Prada shoes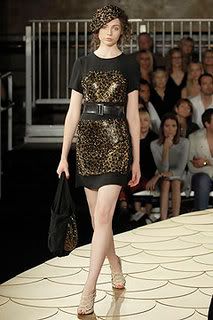 3.1 Phillip Lim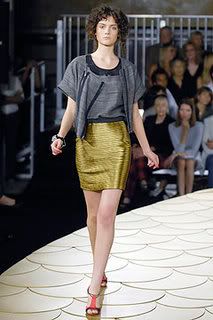 3.1 Phillip Lim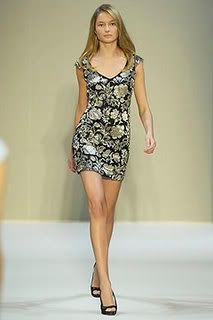 Colette Dinnigan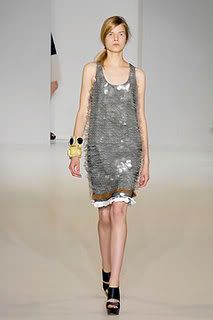 Marni
FAVORITES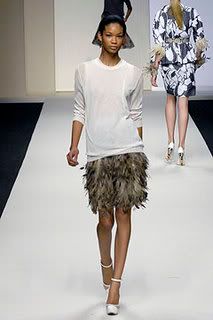 La Perla
-One of my ABSOLUTE FAVORITES, there's just something about the casual plain white shirt paired with the luxuriousness of a feather covered skirt.
Burberry Prorsum
-Hands down my favorite dress of the season
GRAY
3.1 Phillip Lim
MORE to come!
-Arianna
fashioninsider00@aol.com