Having lived in my tiny yet pleasant one room Parisian apartment for about a week, I feel I've gotten a pretty good sense of French fashion. I'm surprised to recount that I miss the wild and out there styles I've seen on the streets of New York. Yes, the French women are impeccably put together and envy-inspiringly waif thin (how the hell do they DO it? I'm still trying to figure that one out,) yet they also are almost predictably styled. The uniform du jour?
FORM-FITTING TRENCH COATS
-Every woman in Paris owns one, it is literally their uniform, though it seems cliché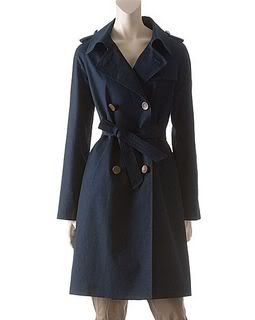 Les Prairies Classic Trench $580.00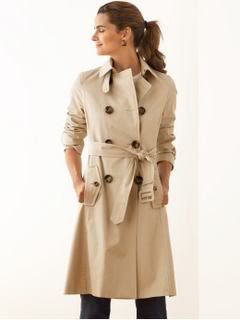 Banana Republic Lady Trench $228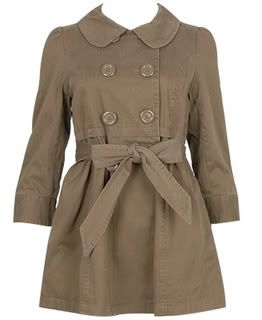 Forever 21 Twill Jacket $32.80
STRIPED TEES AND TUNICS
-Again, clichéd, but every French girl wears them!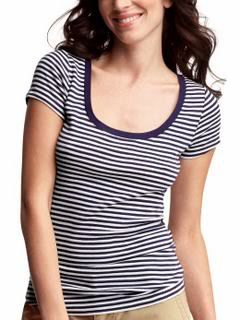 Gap mini stripe military blue/white $9.99
BIG CHUNKY KNIT SWEATERS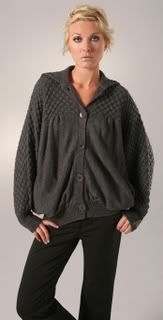 Rebecca Taylor Dolman cardigan $379
A TRULY GREAT LEATHER JACKET
-Price is no question, they're worth it. And they don't come cheap. This one I found in the Iro boutique near Blvd St Germain, but they didn't have my size.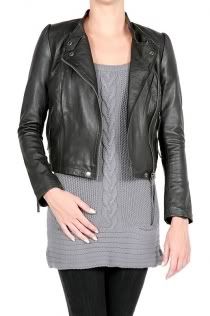 Iro Leather Jacket $525
BLACK FITTED BLAZER
-Paired with a white tee, skinny jeans, and ballet flats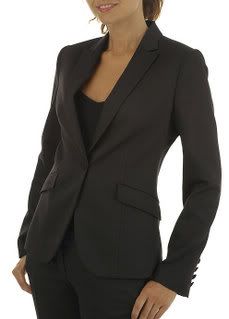 Mango Suit Jacket 1LD Emilio $129
SKINNY JEANS
-Mostly Cheap Mondays and a lot of unrecognizable brands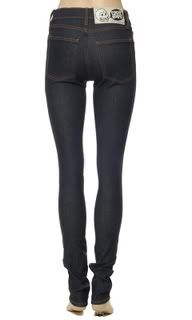 Unwashed, $65
PASHMINAS AND CASHMERE SCARVES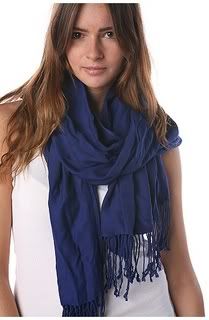 Cozy Fringed Scarf $20
SLOUCHY, ANONYMOUS LEATHER BAGS
-With a worn in, loved to death feel, like my balenciaga I've had since high school.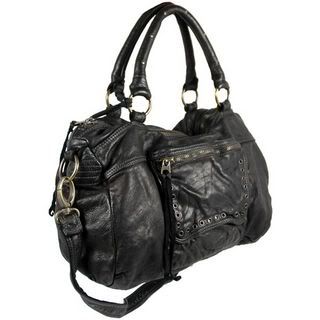 Moni Moni Splendor Satchel $495
TOE CLEAVAGE BEARING BALLET FLATS
-A staple of any girl living in modern times who wants to fit in, basically.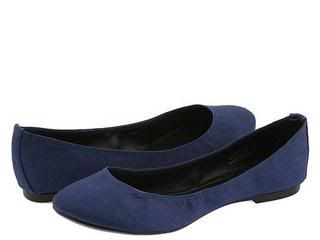 Gabriella Rocha Cameron flat $49.95
London Sole Graphite Lowcut flats $120
SANDALES TROPEZIENNES
-Because all cool French girls go to the South of France for the summer and pick up the amazing Sandales Tropezienne (or just buy them in the K Jacques store in Paris)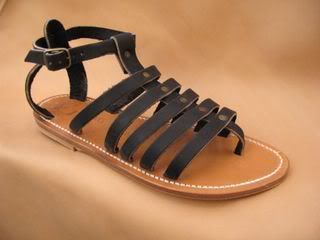 K Jacques Agopos Sandal $221
HIGH HEEL OXFORDS
-White opaque tights and a minidress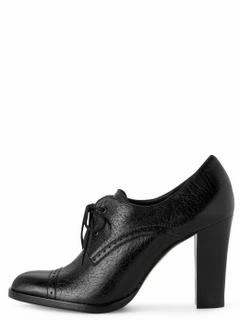 Banana Republic Agatha High-heel oxford $138
MOTORCYCLE BOOTS
Frye Veronica Shortie $268
And a cigarette in hand.
Seriously, I can resist quite well in New York, but here its even harder. But I'm trying...
Above the collar? Either chin-length edgy styles with razor cut side bangs, or longer dirty looking bedhead-y hair à la Mary Kate Olsen.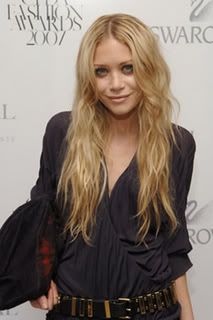 EVERYWHERE I look I see these styles, all of which I love and covet; yet I haven't seen anything daring or on-the-edge at all, nothing that elicits a double take and a mental note to try to copy the outfit to the T because it is so extraordinarily cool. I miss the grunge of New York, the uninhibited love of fashion that makes flush girls spend hours digging through thrift stores. Where are the Carrie Bradshaws of Paris? Sure she, or more accurately Patricia Fields, the stylist on Sex and The City, made some odd fashion choices from time to time, but every episode contained a risk: a belly baring Prada sweater paired with a full waist skirt, a shredded beige Roberto Cavalli outfit, or a seemingly normal green satin Vivienne Westwood miniskirt that has a white tulle bunny tail addition on the back. Carrie's style was NEVER boring or predictable. Yet despite the predictability of the chic Parisian style, the girls never look bad or last season. They are classy all the way, complete with red lipstick or cat eye liquid eyeliner like the original French sex kitten, Brigitte Bardot.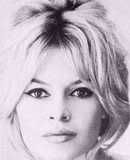 I've completely fallen in love with this city. Where every fourth man is Adrian Grenier gorgeous, where wine is an every meal staple, where I go for a run and just happen to pass ancient architectural landmarks (Notre Dame) that force me to stop and gape in awe at the history before my eyes.
Paris truly is the fashion capital of the world. Department stores in New York or LA provide a typical array of designer clothing, china, and bedding. In Paris, department stores such as Galleries Lafayette allow you to shop under a giant stained glass dome with four floors of women's fashion and individual designers boutiques housing brands ranging from Alaïa, Burberry, Lacroix, See by Chloe, American Retro, Comptoir des Cottoniers, Zadig et Voltaire, Commes des Garçons, Costume National, Vanessa Bruno, Agnès B… the list goes on and on. There's also a huge purse section with everything from Chloe and Chanel to 25 euro faux leather handbags, an array of pashminas, rabbit fur stoles, and cashmere scarves that blows my mind. There's also a cosmetics department, fine jewelry and watches, the biggest selection of every price range shoes I've ever seen, a champagne bar, a wine library, and 14 international and French restaurants. The floors keep going up and up, with the usual kids clothes and toys, but with about twice the amount of stock found in an American department store. And that's not even including men's clothes and Home, which are in a whole other store across the street.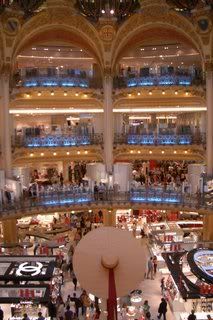 Les Galleries Lafayette
My favorite area to go shopping in is…mine! I live in the 4ieme arrondissement (neighborhood) in an area known as le Marais, it's the Jewish and Gay neighborhood, where narrow cobblestone streets are adorned with petite Patisseries and Boulangeries (pastry and bread shops), adorable French cafés, the chicest clubs and bars, and TONS of tiny boutiques full of big name designers, little indie designers, and vintage clothing.
St. Germain is another great shopping area, with big name designers boutiques standing proudly next to smaller typically Parisian boutiques and classy Parfumeries.
***FAVORITE FRENCH DESIGNERS AND BOUTIQUES***
Comptoir
Des Cotonniers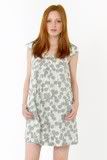 Iro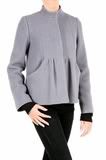 Zadig et Voltaire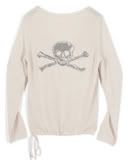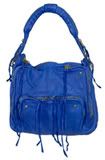 Loft design by...
APC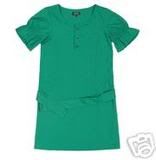 Et Vous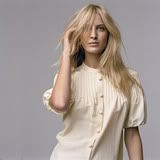 K. Jacques St. Tropez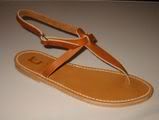 Paul & Joe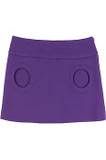 Ba&sh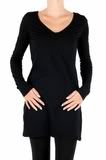 American Retro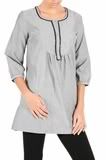 Maje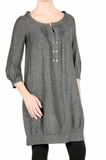 Isabel Marant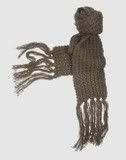 Les Petites
Zin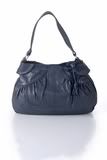 Zoe's Tees
Fashion week breakdowns to come...
***Arianna***
fashioninsider00@aol.com
To be added to the mailing list comment with your email address. For privacy purposes your comment can be deleted upon request