It's finally summer; the college kids are out partying everynight, while the high schoolers sit trapped in their sunny classrooms praying for June to come. But am I ready to get my summer clothes out? Not quite yet. As predicted by the Spring 2007 runways, which consisted mainly of black and white pieces and a whole lot of leather, the typical summer flowery prints are nowhere to be found.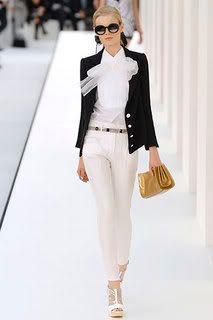 Chanel Spring 2007 Couture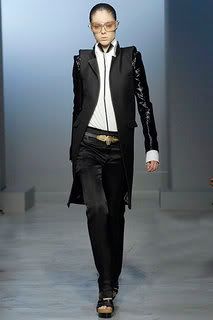 Balenciaga Spring 2007
Instead, celebs and models alike are stepping out in the summer heat wearing classic LBD's, androgynous white button downs, black pants, and leather jackets.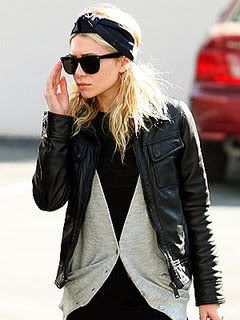 Ashley Olsen
INSPIRATION: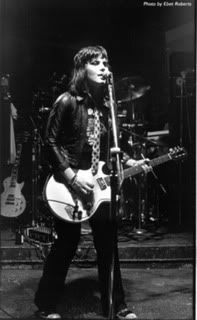 Rocker Joan Jett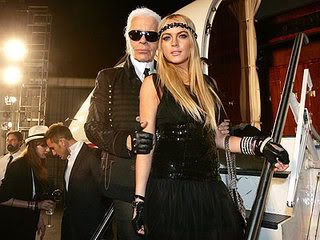 Lindsay Lohan with Karl Lagerfeld
INSPIRATION: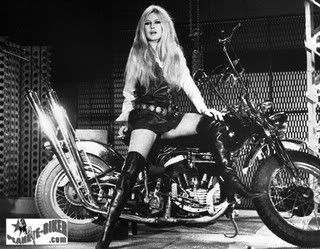 Brigitte Bardot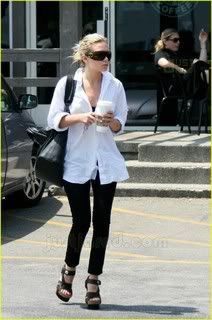 Ashley Olsen
INSPIRATION: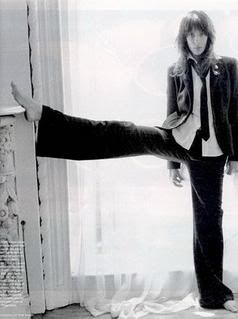 Singer Patti Smith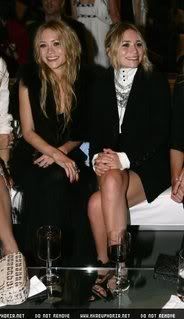 Mary Kate and Ashley Olsen
INSPIRATION: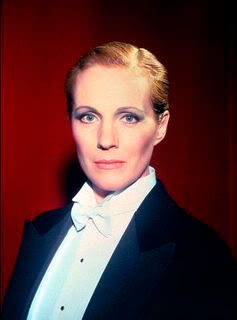 Julie Andrews in Victor Victoria
PUNKED UP LDB's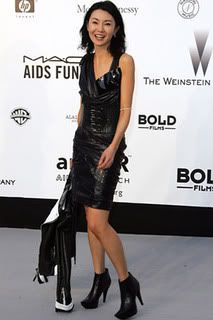 Maggie Cheung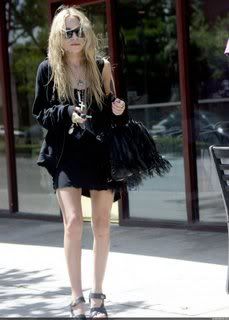 Mary Kate Olsen
The currently popular black and white fedoras are reminiscent of Humphrey Bogart in Casablanca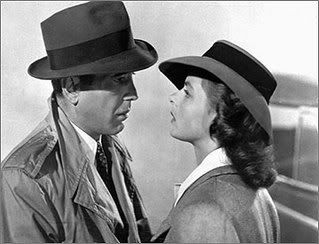 and Katherine Hepburn in Syliva Scarlett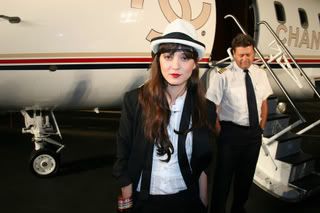 Irina lazareanu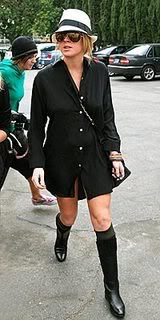 Lindsay Lohan
Of course we're all familiar with Diane Keaton's famous androgynous style in Woody Allen's "Annie Hall"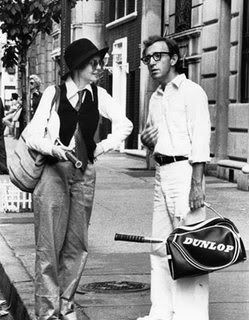 But how many of you knew that the style was originated by 30's film star Marlene Dietrich in "The Blue Angel"?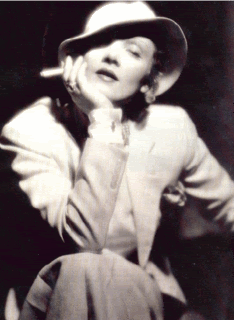 The Androgynous look is FAR from manly, it's incredibly sexy, like seeing Angelina Jolie wear just an oversized white button down in "Mr. and Mrs. Smith"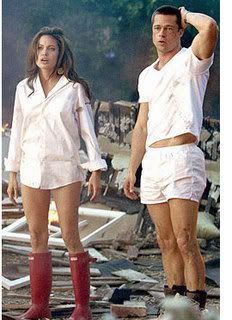 GET THE LOOK: The trick is having one thing about you that is still seen as feminine: smoky eyes, red lips, high heels or ankle boots, or skinny black pants with an oversized white button down and/or blazer
THE ESSENTIALS:
-BLACK BLAZER
Dream Item: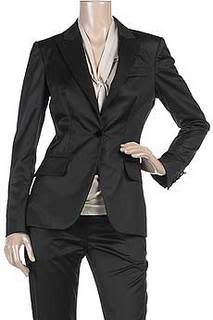 Stella McCartney pinstripe blazer $1,365.00
CLICK TO BUY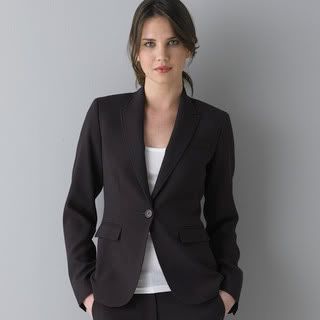 J.Crew Wool crepe Elliot jacket $218
CLICK TO BUY
-WHITE BUTTON DOWN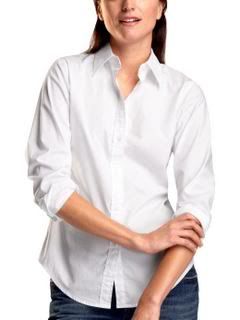 Gap Stretch fitted shirt $39.50
CLICK TO BUY
-BLACK PANTS: SKINNY AND WIDE LEG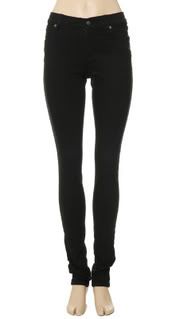 CHEAP MONDAY Tight 32" Inseam in Black Overdye $65
CLICK TO BUY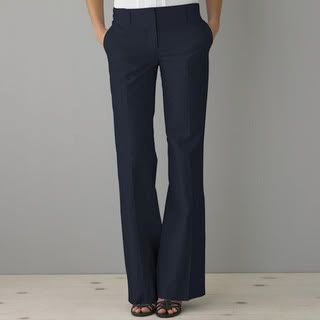 J.Crew Favorite-fit oxford suiting classic trouser $118
CLICK TO BUY
-BLACK ANKLE BOOTS. Wear with tights and an oversized mans button down, sleeves rolled up, and a black miniskirt (if necessary)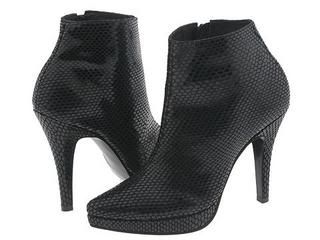 Steve Madden Survey ankle boots $138.56
CLICK TO BUY
-OLSEN-ESQUE SANDALS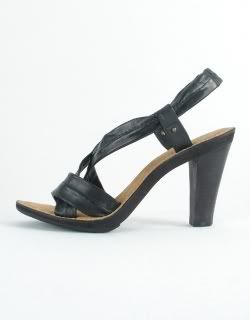 nicole black leather sash heel $89
CLICK TO BUY
-SEXY MAKEUP
Nars Lipstick in "Fire down below"

CLICK TO BUY
Urban Decay eyeshadow in "Oil Slick"

CLICK TO BUY
-Hats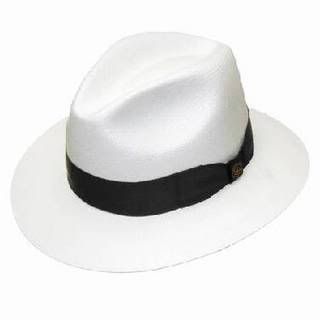 Stetson Charleston $82
CLICK TO BUY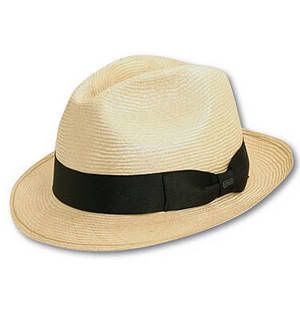 Christys' Stingy brim Fedora - Bali Buntal Straw $70
CLICK TO BUY
AS FOR LEATHER JACKETS, cheap, well-fitted versions are hard to come by and require a LOT of searching. I bought literally three leather jackets before I found the perfect one (from H&M!) So if you're willing to put up the money, treat yourself to a really great one by Mike & Chris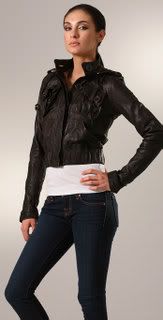 Clark leather hoodie $916
CLICK TO BUY
Otherwise I suggest searching in thrift stores, flea markets, and lower end stores and department stores for cheaper (but still well-made) versions.
Man Up
-Arianna
fashioninsider00@aol.com
to be added to the mailing list comment with your email address
sources:
Style.com
,
Cobra Snake
,
People.com