Flipping through my guilty pleasure, US weekly, I was suddenly transfixed by a pair of red heels worn by Lindsay Lohan.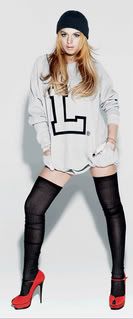 Where on earth are these fabulous shoes from and how can I get me some red suede high heel/platform maryjanes?
The answer: Yves Saint Laurent Tribute Maryjanes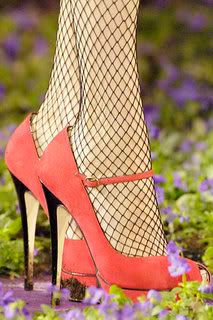 The heels are this season's must have shoe, and at 6 inches high, they are KILLER.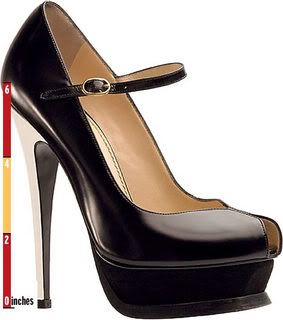 The heels come in black (with a cream-coloured heel), red, or purple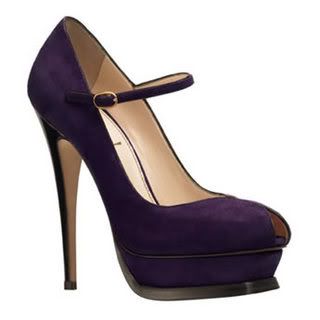 and there are two heel heights to choose from: four inches or five-and-a-half.
Who owns these babies? ALL the tabloid queens: J-Lo, Posh, Gwen Stefani, Christina Aguilera, and HOPEFULLY LiLo had enough sense to ask to have them after her Nylon Magazine shoot (where the US weekly picture is from)
They're currently available in
black
online
Lovely!
-Arianna
fashioninsider00@aol.com
Sources:
shoe blogs
,
mail on sunday