People claim that Sienna Miller is a Kate Moss wannabe, but who cares? In my opinion, her style is unique, creative, and NEVER boring. She pushes the accepted limits of fashion, bringing runway styles to the streets of London and New York.
I first became intrigued by her interesting fashion choices when she attended the Oscars with then boyfriend Jude Law, wearing a gorgeous seafoam green Matthew Williamson dress, decked out in gold egyptian style jewelry (snake arm band)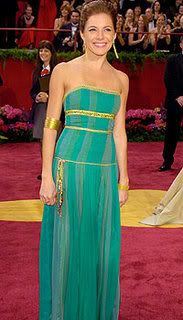 After that, I began to take note of her choices, and tried to incorporate more edge into my own wardrobe.
She always looks thrown together, yet with a touch of funk that almost no one else could pull off. Buying a sex harness and wearing it over regular clothes? A little strange yet oh so cutting edge!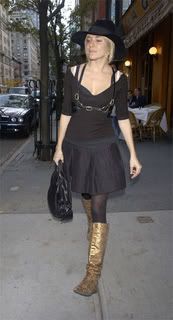 In a black Coco de mer harness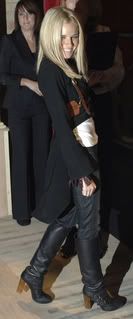 In brown, wearing Chloe Silverado boots
She also tried out the Edie Sedgwick style of tights and leotards out on the town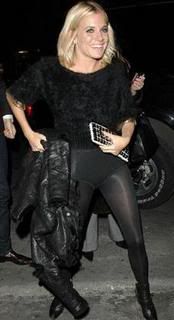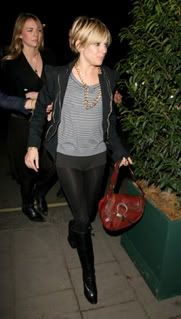 with a dior gaucho bag
The British style icon even had a bag by Kooba named after her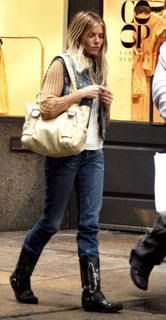 with the Kooba Sienna bag
CLICK TO BUY
She adorns herself with leather, spikes and hipster sunglasses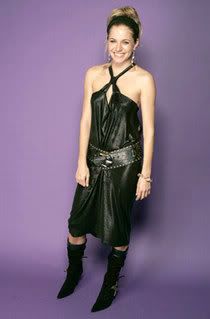 In a Roland Mouret dress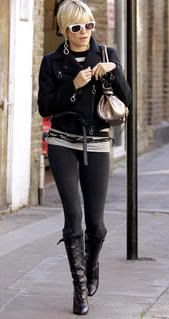 Alexander McQueen Silk scarf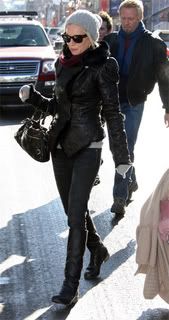 Then changes it up in soft, flowing gowns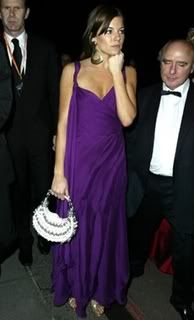 Alberta Ferretti Dress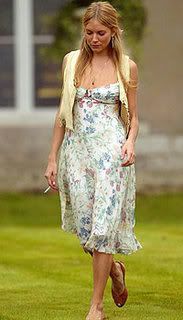 Burberry Prorsum dress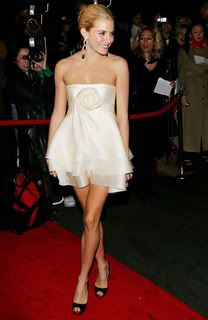 Marchesa dress, Louboutin heels
The key to Sienna's look is ACCESSORIES. She always has an added chunky necklace, hat, belt, scarf, brightly colored bag, or a vest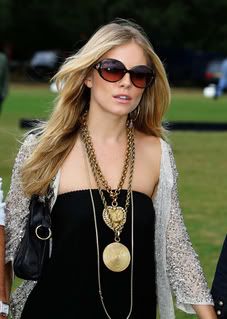 Roberto Cavalli Minotauro sunglasses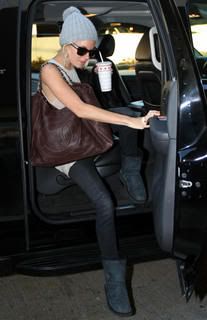 Burberry hat, Chanel bag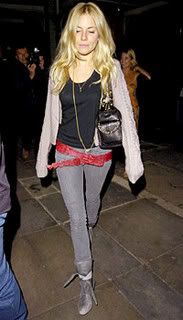 Roberto Cavalli Crocodile skin belt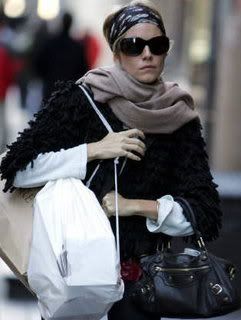 In Missoni sunglasses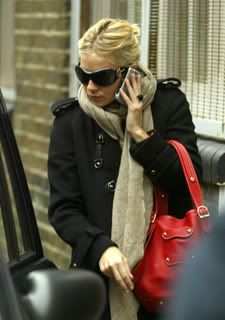 Gucci GG2900 sunglasses
We'll just say, the girl takes risks that most of the time turn out fabulous!
She wore ankle boots way before they became the IT item of 2006, wears belts of all shapes and sizes slung low around her waist, and probably owns about 300 pairs of shoes!
Here are some of my favorite looks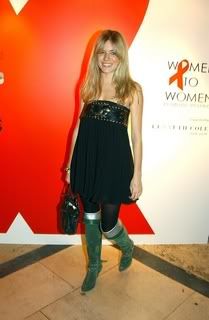 wearing a belt to hold up a skirt as a dress and Chloe boots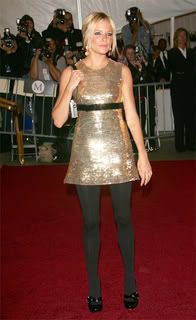 Burberry Prorsum gold dress (long before gold dresses became so popular), and Burberry patent leather shoes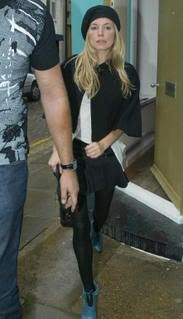 In a cape (again, before they were the hottest thing on the runway), and Marc jacobs ankle boots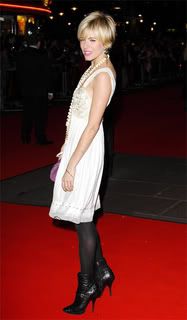 Luis Vuitton boots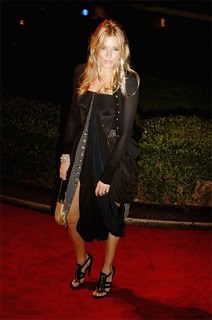 Balenciaga gladiator sandals and dress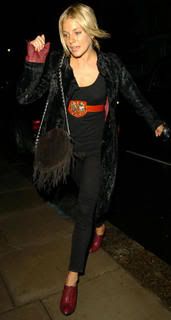 Alexander mcqueen ankle boots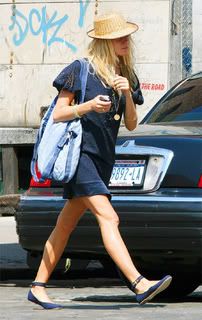 Miu miu flats, a 3.1 Phillip Lim dress, and a straw boating hat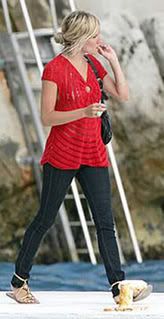 Miu Miu Sandals
,
Elizabeth Gillett keyhole sweater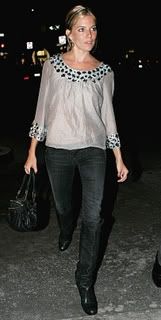 Twenty Two Shoes Fife boot in Black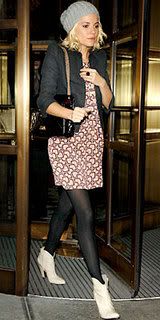 Burberry patent bootie,
Shoshanna Dress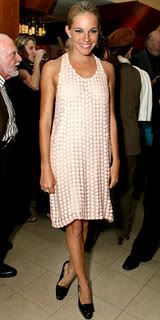 Roger vivier pumps,
Stella McCartney Dress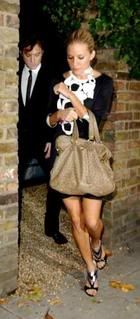 Strutt couture sandals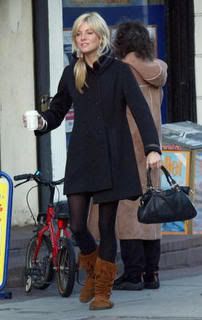 Minnetonka Moccasins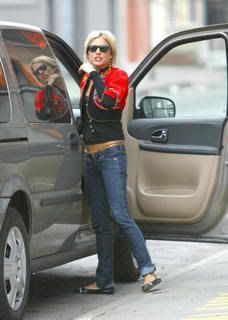 Marc by Marc Jacobs flats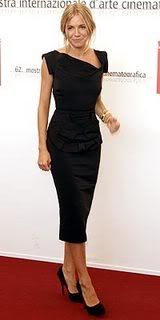 Roland Mouret dress,
louboutin heels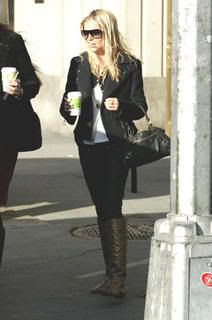 Devi Kroell Copper Metallic Python boots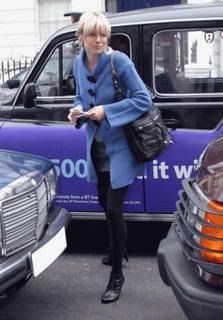 Goat cardigan
Fendi Shirt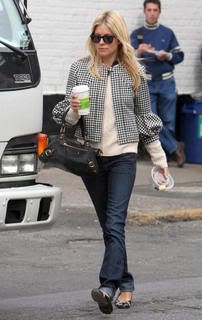 Earnest Sewn Harlan Cigarette jeans in Wiltwyck, Marni jacket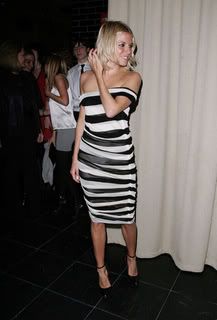 Calvin Klein dress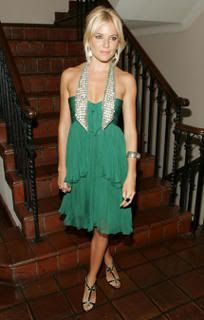 Chanel dress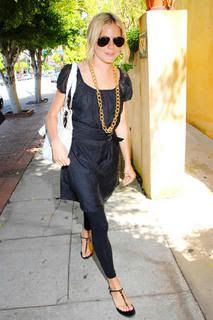 Ya Ya air off shoulder dress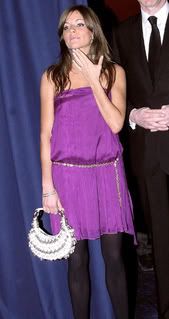 Alberta Ferretti dress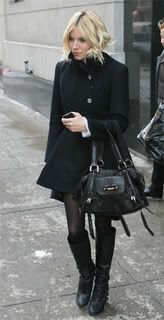 Luella Strappy Army bag

Missoni dress
Jimmy Choo Tulita clutch in Crocodile, Balenciaga coat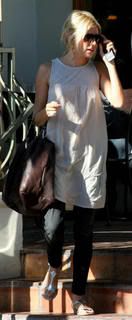 Chanel Coco Cabas bag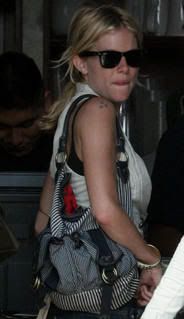 Marc by Marc Jacobs Chalk Stripe Denim Faridah bag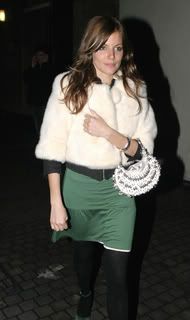 Chloe Beaded Raindrops Bracelet bag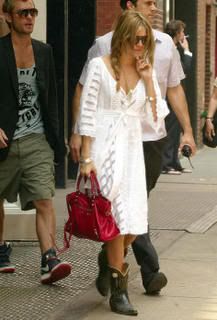 Balenciaga classique, matthew williamson dresss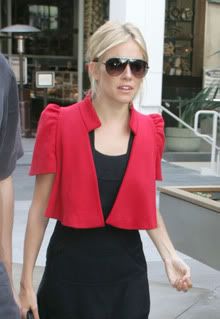 Spitfire Atlantic sunglasses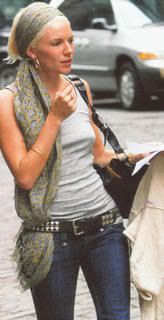 Luis Vuitton headscarf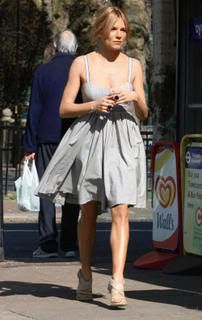 Stella McCartney Raffia sandal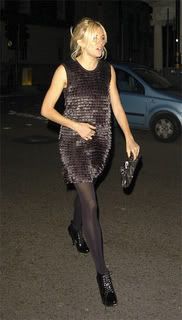 Burberry ankle boots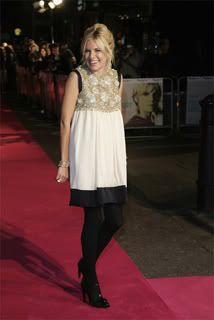 chloe dress, Sergio Rossi Mesh Peep Toe Ankle bootie in Black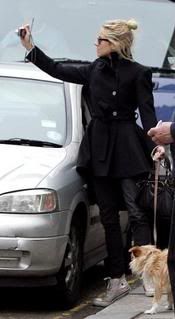 Converse All Star Core HI sneakers in Optical White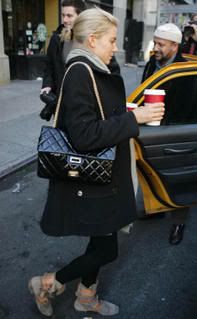 vivienne westwood pirate boots
French Sole Ballet flats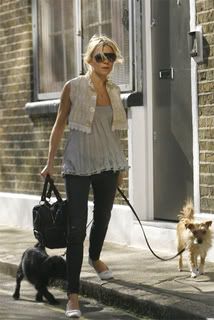 Tod's T-Bag Media bag,
Burberry Prorsum rope hem vest
Sienna's Essentials
-A fitted leather jacket
-Black tights
-Big sunglasses or Rayban wayfarers
-Cashmere beanies
-A fitted (and very expensive looking) black coat
-a red purse
-All sorts of belts
-A jean vest
-Ankle boots
-Ballet flats
-Skinny jeans
That's all for now!
-Arianna
fashioninsider00@aol.com
to be added to the mailing list comment with your email address
source:
siennastyle.org