I was recently browsing at Bendels when I came across something that was SOOOO not me, but so gorgeous. A HOT PINK
Graham & Spencer
satin paper bag waist skirt. Unfortunately, the price tag ran somewhere in the 300's and I was unwilling to add even MORE debt to my credit card.
There's just something so deliciously laidback yet so fashionable about a paper bag waist skirt. It almost looks homemade and thrown on without a second glance, yet those who know the runways know better than to underappreciate a paper bag waist.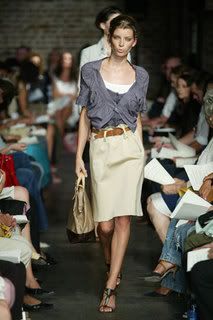 Yigal Arouel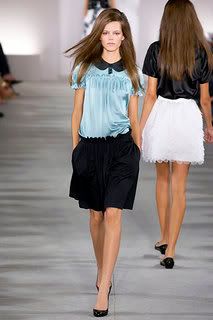 Derek Lam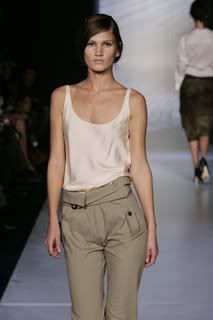 Gilles Rosier
Worn with a slouchy white tank and ankle boots, the look is punky and hip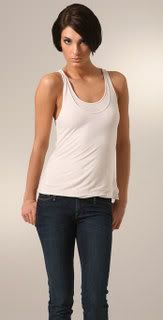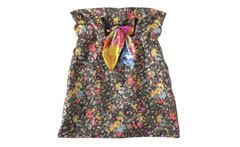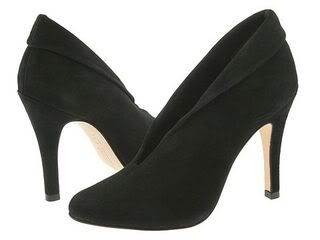 -
James Perse Twisted Double Tank $88
-Cynthia Rowley Brocade skirt $290 (212) 242-3803
-
Steven Pumptie $113.95
Or choose a more natural colored, safari-esque version and pair it with a softer blouse and brown leather sandals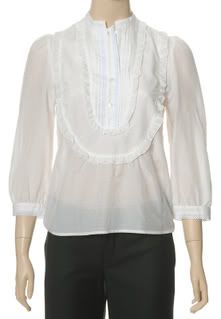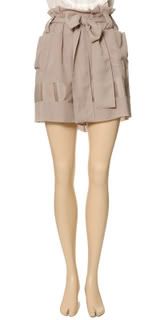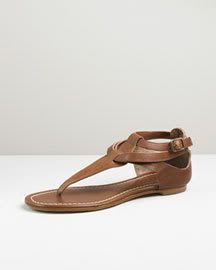 -
SEE BY CHLOE Bib Front Lace Shirt in White $275
-
SEE BY CHLOE Tie skirt in Mauve $312
-
Michael Kors Gavi Flat Sandal $185
Even paper bag waist DRESSES tickle my fancy...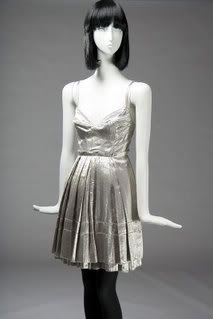 Jill Stuart Pewter Claudia Dress $850
I'M ALSO LOVING... the comeback of 80's punk studs. Paired with soft colors and materials, the look is fresh and modern with just a hint of sass.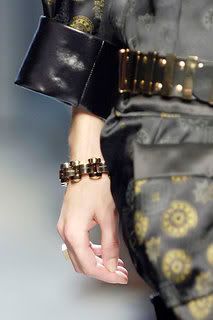 Studded belt and Bracelet seen at Balenciaga Spring 2007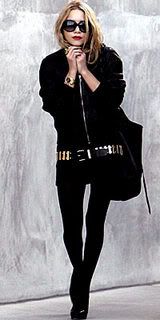 Mary Kate rocking the Balenciaga Belt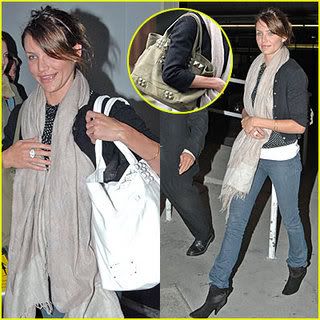 Cameron Diaz with her studded Marc by marc Jacobs bag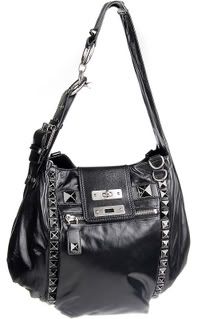 Marc Jacobs Studded Punk Tote $1,800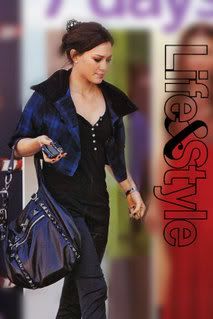 Hilary Duff with her MJ
And check out the
Linea Pelle "Ashley" studded bags
Streets Ahead Studded belt $95 (800) 669-8218
Linea Pelle
black leather triple studded belt $114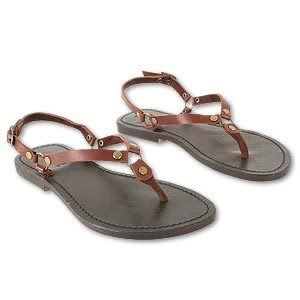 Mystique Brass Studded Sandals $80
Punk up your wardrobe
-Arianna
fashioninsider00@aol.com
to be added to the mailing list comment with your email address