The Marie Antoinette star has an impish look and a charismatic persona that warms audiences hearts (which people mistake for acting). She dated my dream man, Jake Gyllenhaal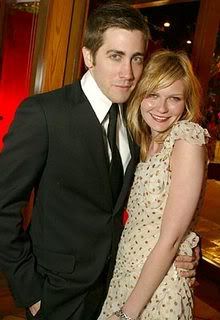 has kissed Marc Ruffalo (my other love), Josh Hartnett, and Orlando Bloom, and has worked with some of my favorite actors, including Kate Winslet, Dan Hedaya, and Kathleen Turner. Am I jealous? Oh yes. And did I mention the girl has some fashion sense? Sure, she makes odd clothing choices sometimes (boho skirts, BE GONE!) But at least she's creative and DOESN'T HAVE A STYLIST. So why isn't she a revered style icon? Because people are too busy obsessing over Jessica Simpson and Eva Longoria's styles. They forget about those with styles that truly reflect the looks on today's runways, and mix revered brands, independent designers, vintage clothes and thrift store finds to create truly original looks. Kirsten follows some trends but makes them her own, throwing together outfits that would take me hours to put together.
Just a tidbit: Last year I looked at vintage clothes right next to her at Shareen Downton in LA. She was humming and was just adorable.
Kirsten's staples: skinny jeans, overized vintage t-shirts, a slouchy bag, a Pashmina scarf, a knit hat, blazers,
and Rayban Wayfarers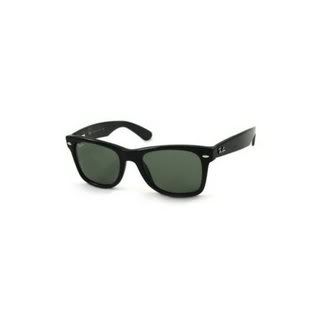 $79.99
http://www.amazon.com/Ray-Ban-Sunglasses-Outsiders-Wayfarer-Plastic/dp/B000LWNFOK/ref=pd_sbs_a_3_img/103-7758157-1786249
For the Red Carpet: a classic brand such as Chanel, Lacroix, or Chloe, but with a twist. No plain jane red carpet gowns for her
Colors for Spring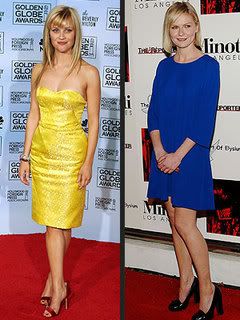 (ignore Reece on the Left), Kirsten wears a brilliant blue dress, in step with the current bright color trend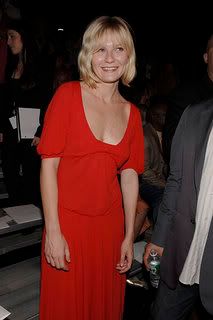 in a gorgeous, draping red Vanessa Bruno dress
Leather Jacket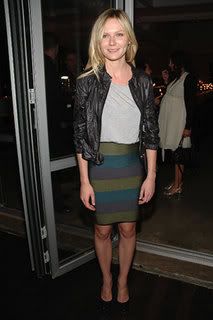 in an amazing Proenza Schouler striped skirt
Minnetonka Moccasin boots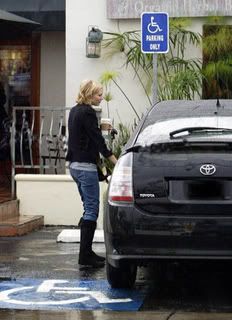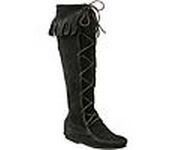 $79.95
http://www.minnetonkamoccasinshop.com/minnetonka_womens_front_lace_boot.htm
the same ones Kate Moss has!
Layering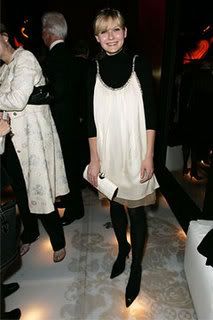 in Chloe
Thigh High Tights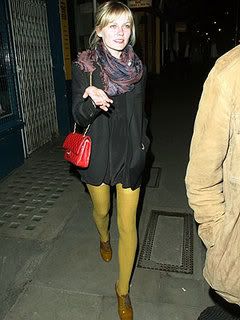 Yes, the color is shocking and I'm not sure I like it other, but I like basically everything else about this outfit.
Hats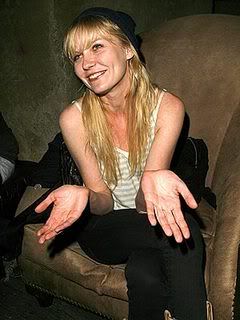 Shorts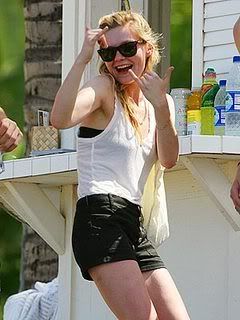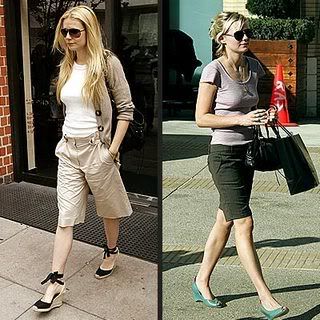 on the Right, wearing last year's popular knee-length shorts
Experimenting with Suspenders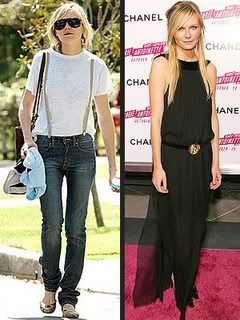 One of my favorite outfit choices that often elicits mixed feelings. People magazine would HATE this outfit. But what do they know about fashion?
Her Favorite Coat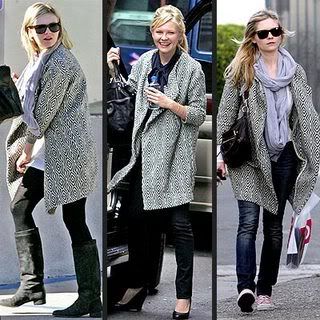 Oversized, luscious, and versatile
Throw on a Luxe Patterned Pashmina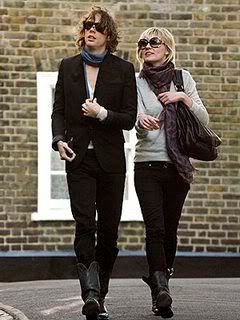 matching with her boyfriend, guitarist Johnny Borrell (just like Kate M, with their British rocker beaux)
Menswear Chic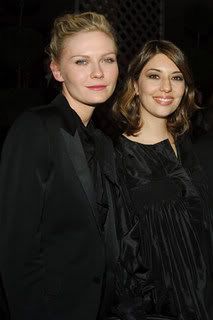 with her Marie Antoinette and Virgin Suicides director, Sophia Coppola
in a boys blazer
All Around Cute Outfits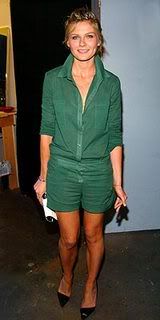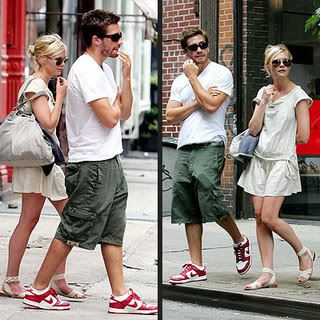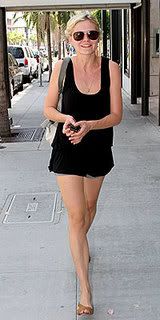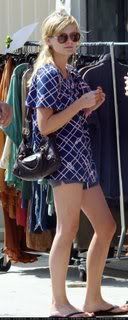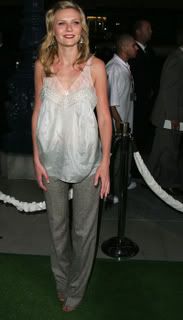 Queen of the Red Carpet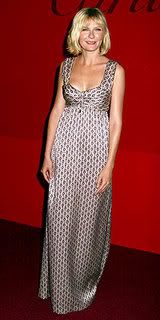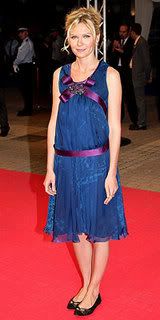 in Christian Lacroix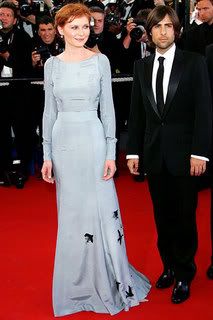 in Rochas
in Chanel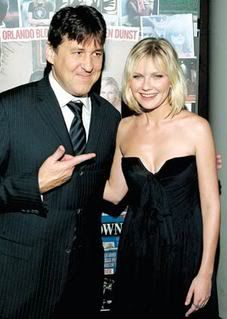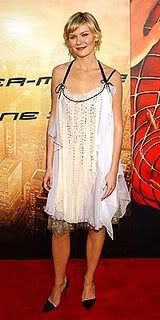 in Christian Lacroix
in Christian Lacroix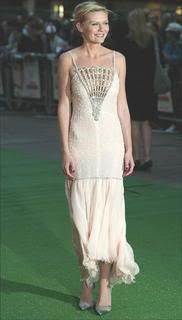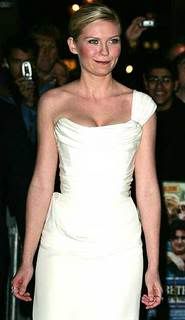 And did I mention she's been on the cover of the hippest magazines ever?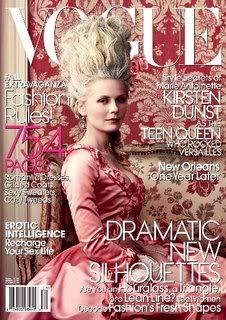 on the cover of Vogue dressed as Marie Antoinette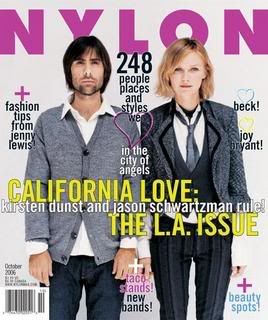 Hipster guide Nylon with Jason Schwartzman
More stylish stars to come, give me suggestions! A Kate Moss one is coming of course since she is my IDEAL style icon, but that's all for now!
-Arianna
fashioninsider00@aol.com
email me with any questions, comments, or suggestions!
to be added to the mailing list comment with our email