Pictures of Mary Kate and Ashley Olsen' new Line of sheer tee shirts and barely there minidresses in lush fabrics have finally surfaced. The entire creation process has been very secretive, and the result is beautifully rich looking (and very Olsen-ish) clothing that costs an arm and a leg. The girls previewed the line at an exclusive Barney's New York party, and then kept the fashionistas of the world waiting with bated breath when they didn't even allow journalists to view the Paris collection preview a few months ago. The line will soon be available in high end department stores, with high end prices-$3,220 lamb-fur coats, $1,700 cashmere tuxedo jackets , $875 strapless dresses, $360 legging-style pants. Yowza. But $100 for a luxuriously soft and perfectly draped and oversized white tank top? I might do it, we'll just have to see about that.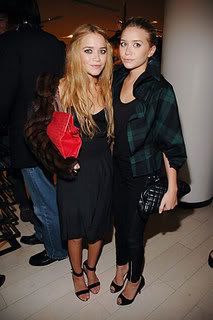 Earlier this year at a Balenciaga party, Ashley Olsen test drives a cropped navy and green plaid jacket of her design from The Row
Below are a few more pieces to tempt you.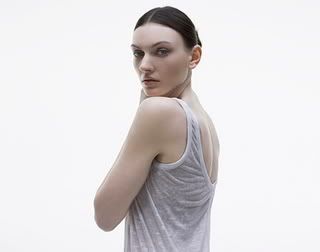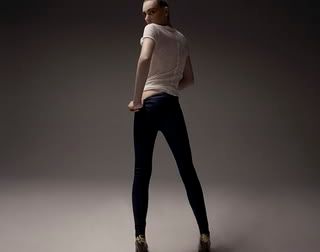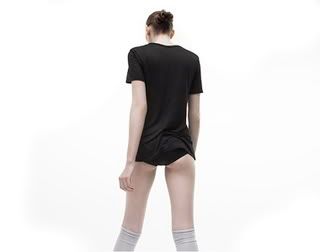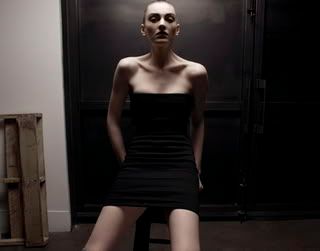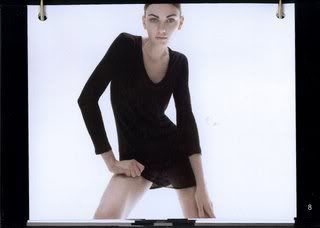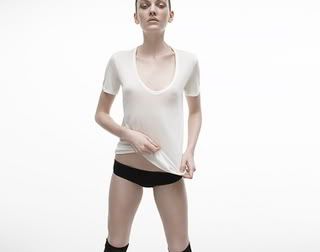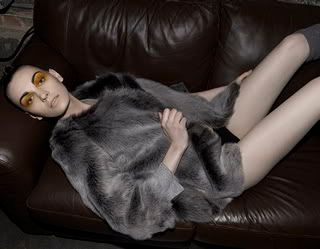 SEE THE REST HERE
++On another note, high fashion designer Stella McCartney is said to be collaborating on a line of premium denim with Paris-based denim label
NOTIFY JEANS
that will debut in summer 2008.
PLUS: loved Proenza Schouler's recent well-priced line for Target's Go International line? Word is out that another innovative high fashion designer is planning a line for the chain stores: Libertine. The edgy, rockstar worthy clothes, created by Cindy Greene and Johnson Hartig, are mostly made from reassembled vintage pieces with exposed stitching and raw edges, onto which the designers silk-screen nineteenth-century images (skulls, birds, leaves, Abraham Lincoln). The Target Go International line is sure to be interesting!
Looks from Libertines Spring '06 line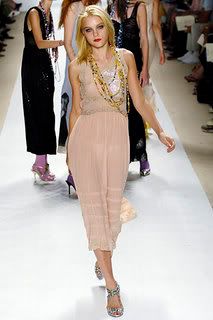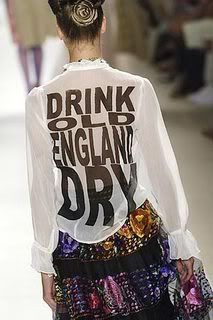 That's all for now!
-Arianna
fashioninsider00@aol.com
to be added to the mailing list, comment with your email address
*sources:
fashionologie
style.com
nymag.com