PRADA'S SPRING '07 SATIN HEADBANDS
If you followed Spring 2007 fashion week, or if you're an avid Mary-Kate and Ashley fan, you're sure to have seen the bright jewel-colored satin headbands/turbans from Prada, my current craving.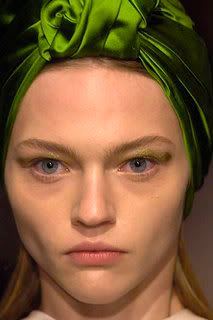 A scary looking Sasha Pivarova in an emerald green version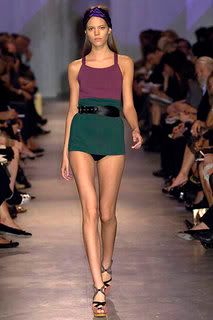 Freja Beja in purple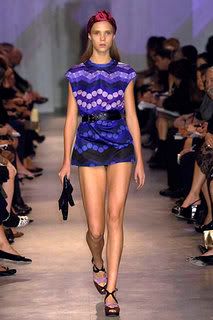 Fashion mavens Mary-Kate and Ashley Olsen were the first celebs to sport the interesting headware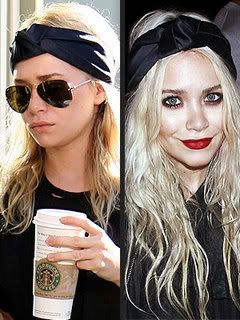 followed by their style-stealing friend, socialite Vanessa Traina (Novelist Danielle Steel's daughter)
Of course, the real ones are $335 and have been sold out several times over (they are being re-stocked though)... and seeing as that would set me back much more than I can handle right now, I'll have to find a cheaper version.
At Barney's I bought a similar style headband in a gray, ribbon-ish material by Jennifer Ouelette...
But these satin accessories by Jennifer Behr, $128 (a bit more pricey) are practically identical to the famous fashion house's overpriced version.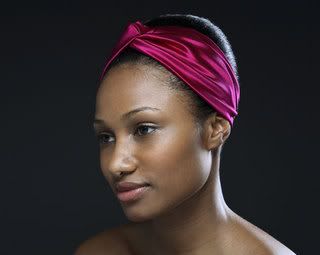 CLICK TO BUY
Let me know if you find any TRULY cheap versions!
I'M LOVING...AMERICAN APPAREL BRIGHT COLORED SWEATSHIRTS
At $40 dollars a pop, you can definitely afford to snatch up one...or two...or three. Or you already have a few and are just loving the new colors (like me!)
PICK YOUR FAVE COLOR!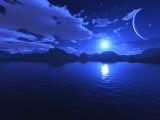 SERENE OCEAN BLUE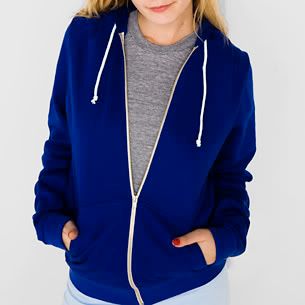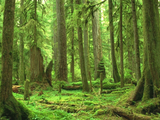 LUSH FOREST GREEN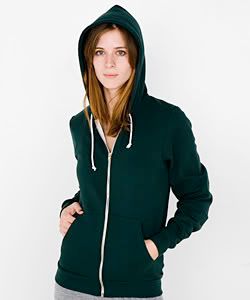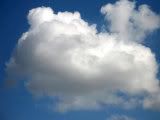 CLOUDY DAY GRAY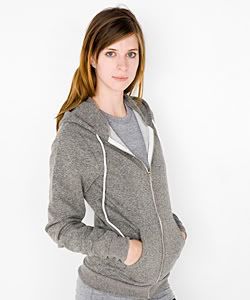 light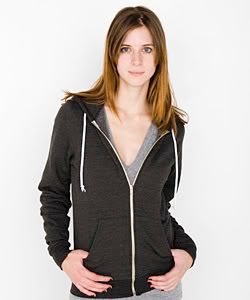 dark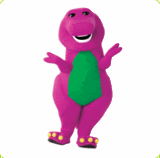 BARNEY APPROVED PURPLE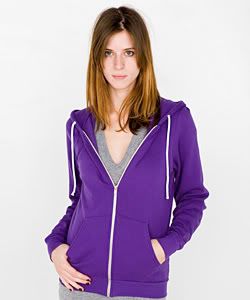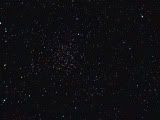 BLACK AS THE NIGHT SKY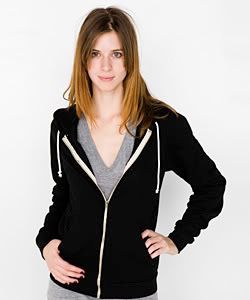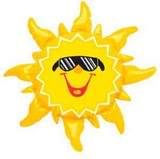 SUNNY DAY YELLOW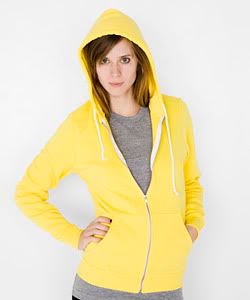 CLICK TO BUY
***NYC STORE REVIEW***
Flying A
169 Spring Street
New York, NY 10012
212-965-9090
flyinganyc.com
75 degrees on a Sunday in New York? What better to do than go Soho shopping with my bestie! We had done the rounds: APC, intermix, diesel, and some cheesy looking boutique in which i found a GREAT pair of super high waist jeans. We were on the lookout for some "cute boutique with a red sign" that my bff had stumbled on before and finally found it. FLYING A. I was unsure about it from the outside but we ventured in to get out of the heat.
The goods: an abundance of international brands that are simply adorable

FRANCE: Sonia Rykiel kitschy striped tees and nautical-style dresses, Petit Bateau tees, Maje Dresses

NETHERLANDS: Yarn Unit tees, Gstar Raw Netherlands sweaters and jeans
Mads Norgaard Copenhagen striped tees and running shorts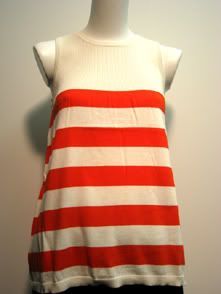 $109
CLICK TO BUY
and good old

AMERICAN
Park Vogel Tees, Dresses, and Cashmere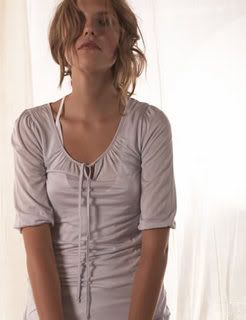 $85
CLICK TO BUY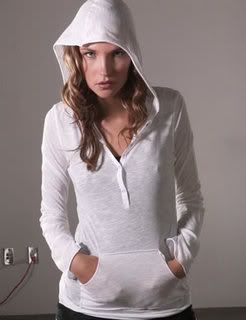 $74
CLICK TO BUY
and the usual assortment of overpriced yet oh so luscious denim: Denim Birds, Paper Denim, Wesc, and Joe's
THEN, hidden next to the boutique-y brands were vintage blouses, dresses, coats, and TONS of boots
if you're in the NYC area, check it out and
let me know what you think!
-Arianna
fashioninsider00@aol.com
to be added to the mailing list, commment with your email address