Vogue's December 2003 spread recreating Lewis Carroll's Alice in Wonderland (shot by Annie Leibovitz) needs to be brought back to life
Who better to play Alice than the angelic beauty Natalia Vodianova (my favorite model)?
Her stunning yet innocent beauty shines through her clear blue eyes, projecting the naiveté which Alice devotees know the young heroine must possess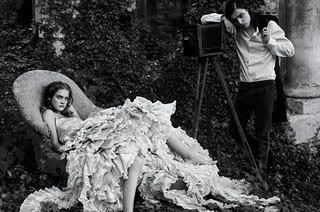 Natalia in a Rochas gown designed by Oliver Theyskens with the designer as Lewis Carroll, who loved photographing his young neighbor Alice Liddell (his inspiration for the Alice books)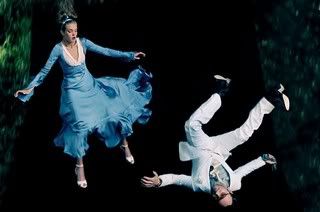 Natalia in Tom Ford for Yves Saint Laurent with the designer as the white rabbit
"Down, Down, Down... well, after such a fall as this I shall think nothing of tumbling down stairs!"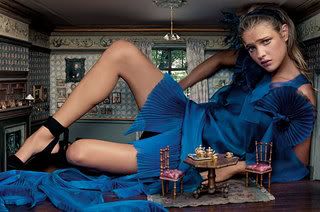 Natlia in Helmut Lang with a photo of the designer on the wall
"One side makes you larger, one side makes you smaller"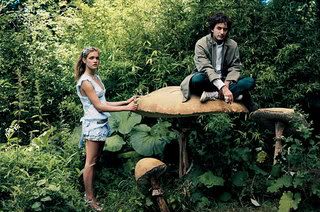 Natalia in Marc Jacobs with the designer as the Caterpillar
"Whooo are youu"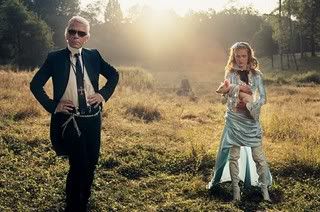 Natalia with the baby that turned into a pig, in Chanel by Karl Lagerfeld with the designer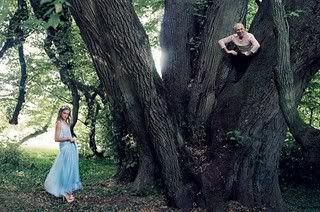 Natalia in Jean Paul Gaultier Paris with the designer as the cheshire cat
Alice: "But I don't want to go among mad people."
Cheshire Cat: "Oh, you can't help that. Most everyone's mad here."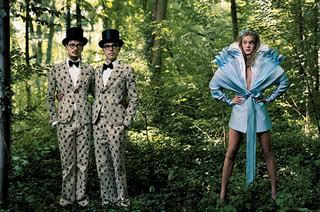 Natalia in Viktor & Rolf with the designers as Tweedle Dum and Tweedle Dee
"If you think we're alive, you ought to speak"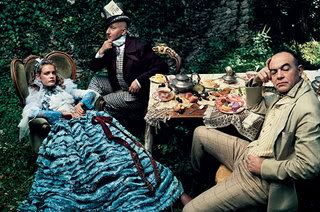 Natalia in Christian Lacroix with the designer as the March Hare and Stephen Jones (milliner) as the Mad Hatter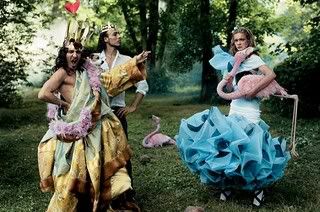 Natalia in Dior Haute Couture by John Galliano with the designer as the Queen of Hearts and Alexis Roche as the King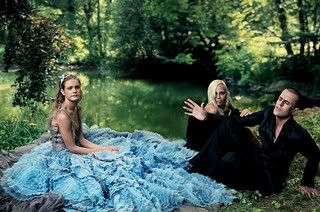 Natalia in Atelier Versace with Donatella Versace as the Gryphon and actor Rupert Everett as the Mock Turtle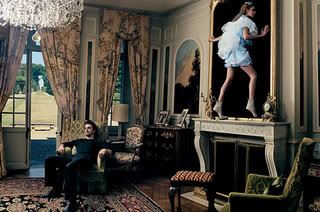 Natalia in Balenciaga by Nicolas Ghesquière with the designer as her black kitten
All photos from STYLE.COM
Shot on location at the Château de Corbeil-Cerf.
In this story: fashion editor, Grace Coddington; hair, Julien d'Ys/Island d'Ys; makeup, Gucci Westman.Set design by Mary Howard. Prop fabrication by Jean Hugues de Chatillon.
Photo: Annie Leibovitz