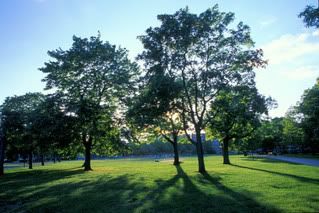 So recently I became Macrobiotic, or am in the process of becoming so. Don't know what it is? Check out

by Jessica Porter
www.hipchicksmacrobiotics.com
Macro is all about balancing the yin and the yang, and becoming closer to the universe, through eating the right foods--whole grains, veggies, fruit, tofu, beans. That was an abbreviated and barely accurate description, so if you might be interested, check out the book, it's a quick and easy read. I was planning on just being Macro for a little while to lose some weight and detoxify myself after christmakkuh gorging, but now I really like it and may stay on it (loosely), for a long time.
My parents, recyclers and tree-huggers extraordinaire, suggested that I research organic clothing and non-child labor brands.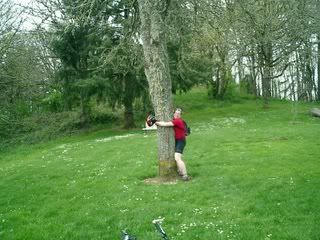 My Dad. No, I'm only kidding, my Mom is the resident green peace hippie
Anyways, I looked it all up, hoping to find clothes that weren't hideous and required moldy dreadlocks and lack of hygenics. I discovered that there are a lot of cool brands that use recycled or organic materials, which also leave the child torturing to other companies.
No, I'm not talking about itchy hemp sweaters, tie-dyed shirts and a limited color scheme of cream, beige, and gray, there are ACTUAL cute clothes made from organic materials.
Today I bought my first organic shirt from Anthropologie (anthropologie.com), which is pretty cute. I actually didn't realize it was organic (and made in Peru instead of China) until I glanced at the label (I am a label-whore as you already know). It's by Edun (www.edun.ie), which Bono the singer (of it's a beautiful daaaaaay, don't let it get awaaaay, fame) helped create. Edun also spells NUDE backwards. Hehe.
And guess what? The stuff is pretty cute, AND you're helping to save the planet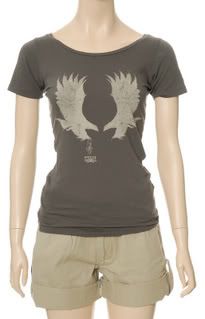 EDUN When Eagles Dare shirt $55 http://www.azaleaonline.com/ednwtop8098.html
-100% Organic Cotton. Created in a locally-run, worker-friendly factory in Peru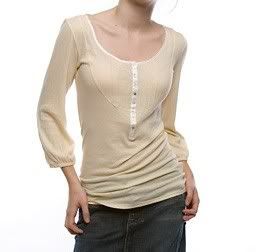 Edun Cloe Henley $80 http://www.thegreenloop.com/Edun_Cloe_Henley_p/ed-cloehenley.htm
100% Cotton with Mother-of-Pearl Buttons
Websites
-THEGREENLOOP.com is a great website, all natural, earth-friendly clothing, so I'll be picking and choosing my faves from there, check it out yourself if our tastes differ.
-ECO AZALEA is great as well www.azaleasf.com/ecoazalea.html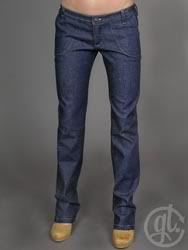 Anna Cohen Denim Pants SALE $152.00 http://www.thegreenloop.com/Anna_Cohen_Denim_Pants_p/ac-denimpant.htm
-99% Organic Cotton, 1% Indigo Dyed Lycra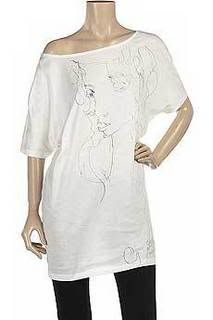 Stella McCartney Oversized Organic Cotton T-shirt $345 http://www.net-a-porter.com/product/20071
yeah, I know, if only I could allow myself to spend almost $400 on a tee. I guess I should see that as a good thing, at least I have SOME control over my shopping addiction...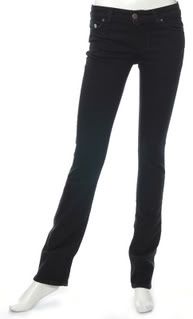 Del Forte Calla jeans in Black
-99% cotton, 1% spandex
Made in USA
DEL FORTE DENIM gives a portion of its profits to organizations that benefit agricultural communities
Delforte.com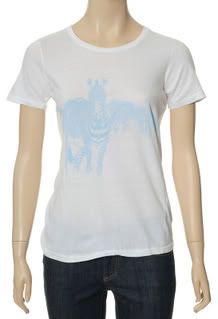 Loomstate Zebra in winter white $59 http://www.azaleaonline.com/lmswteezebww.html
-100% organic cotton, USES NO PESTICIDES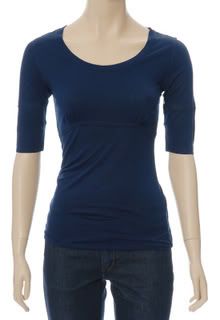 PANDA SNACK Empire Ballet Neck in Indigo made from BAMBOO! $70 http://www.azaleaonline.com/pandasnack.html
-Bamboo makes a durable and very soft fabric. It has a natural sheen and feels similar to silk or cashmere. Like other natural fibers such as hemp, it is anti-bacterial, breathable and biodegradable. Bamboo is also one of the fastest growing, most resilient plants in the world. Panda Snack doesn't rely on de-forestation and pesticides to make its clothes.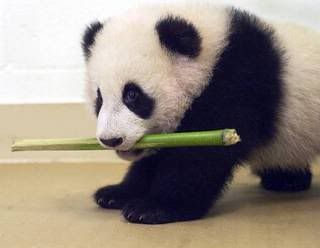 yeah, he seems to lke it too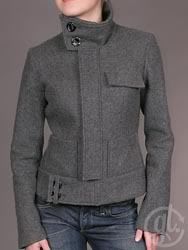 Grace & Cello The "Re-wool" Jacket $185.00 http://www.thegreenloop.com/Grace_Cello_The_Re_wool_Jacket_p/gc-rewooljacket.htm
-Re-using wool is the next best thing to using organic wool, and is so much better than using "regular" cotton or other artificial fabrics.The money from this purchase would help promote biodiversity and safe working conditions for people growing, harvesting and processing fabric.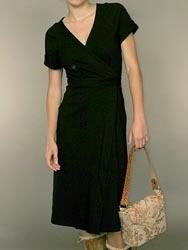 Loyale Organic Cotton Charlotte Wrap Dress $174.00 http://www.thegreenloop.com/Loyale_Charlotte_Dress_p/lo-charlottedress.htm
American Apparel now makes an Organic line as well, which only consists of a few white tee shirts and underwear, but it will probably expand soon enough.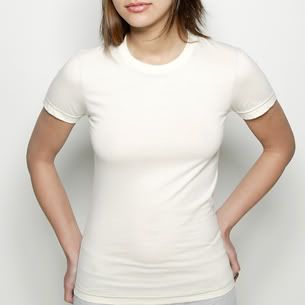 American Apparel Sustainable Edition
Organic Fine Jersey Short Sleeve T
with Green Thread $15 http://www.americanapparelstore.com/rsa2102org.html
OTHER WAYS TO SAVE THE PLANET:
-Recycle
-Create a compost pile in your garden of old fruits, veggies, and egg shells, but NO CITRUS PEELS. It will all decompose and create fertile soil for your plants. A plastic garbage bag in a trash dump doesn't let the foods decompose because they can't "breathe".
-Go Hybrid. I want a Prius so badly.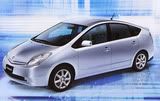 -Turn off the lights when you leave a room
-When you buy something small (like clothes or jewelry) just SAY NO TO BAGS. You just throw them out as soon as you get home anyway. Except if they're pretty, then I understand.
Global warming is a serious problem, as you can see, it has already affected us DRASTICALLY. It's Midwinter and New York is 70 Degrees; and all those natural disasters happening lately? GLOBAL WARMNG! It's rumored that in six years Venice, Italy will be underwater, as will Malibu, California. Help out wherever you can now to prevent the hole in the Ozone layer from getting any worse and causing the END OF THE WORLD. Really, it's that serious. As you can see I know much more about clothes than I do this stuff, but I'm trying.
For more information, check out GREENPEACE.ORG
So, maybe I've made an impact on you, or just scared you, or maybe you like the clothes above and will buy organic over pesticide-sprayed cotton, or you might check out the Macrobiotics book and get kind of into it like I did.
JUST TO CLARIFY, I am not (yet) a tree-hugger, I still buy clothes based on design and material quality, but now that I know more about going organic, I'm going to try to pay more attention to the ingredients in my clothes and where they were manufactured. I hope you will too.
I'm always here for your comments and questions!
-Arianna
fashioninsider00@aol.com
to be added to the mailing list comment with your email. For your privacy, please tell me if you'd like your comment deleted afterward.