My current style icon: Edie Sedgwick.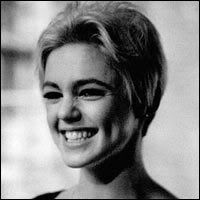 The ultimate 60's it-girl style muse. Socialite, trendsetter, actress, model, partier, and yes, drug addict (she died of an overdose), Edie was the kind of girl everyone wanted to be seen with, she was the Nicole Richie/Paris Hilton of that era, minus the trashiness and porn.
Edie was NOT your average 60's hippie or neon flower-patterned dress wearer. You've probably already started searching for the perfect black tights, minidresses, and long layered necklaces, trends which Edie helped take off in the sixties that were replicated in many of the most recent fashion shows.
Fashion designer John Galliano said he based his entire Fall 2005 ready-to-wear runway line for Christian Dior on the socialite.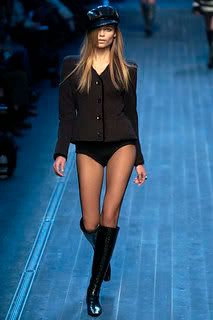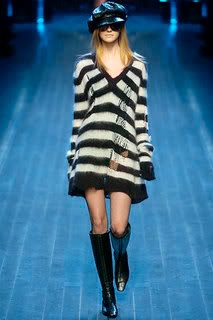 Edie became American artist and avante-garde film maker Andy Warhol's muse in 1965, they even started to dress alike, he was gay and basically just wanted to BE her, and they attended every lavish party they possibly could together. She starred in many of his films that year and was a model for some of his now INCREDIBLY famous works of art.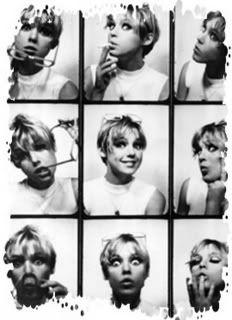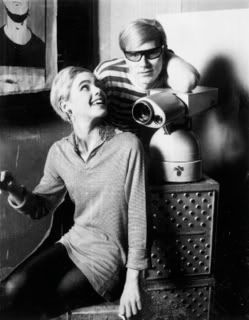 Edie could be categorized as just another American heiress charging everything to her daddy's bank account, but one thing set her apart from the rest: Edie had an INCREDIBLE sense of style--without the help of a stylist (take THAT Mischa). She never cared what was considered "fashionable". She was daring and different, going out in nothing but a white mink coat, showing up BAREFOOT at the fanciest of parties, or wearing just a leotard adorned in as many necklaces and dangling earrings as possible. *Sigh*, if I only had the guts to do that...
Edie's Essentails:
-Blonde Pixiecut (not for the faint at heart)
Inspiration for waifish fashion icon/model Kate Moss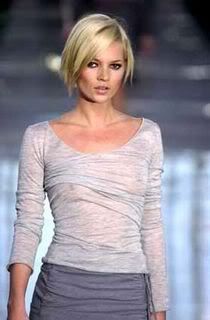 and Rosemary's Baby star Mia Farrow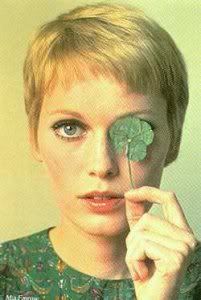 -Dark eyebrows and LOADS of dark eyemakeup--if you REALLY want to stand out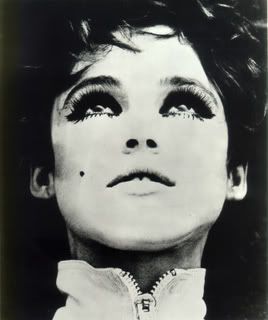 -Leotards and Black Opaque tights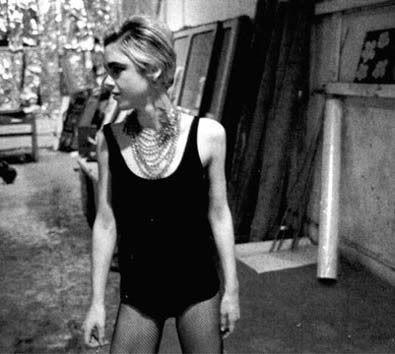 http://www.americanapparelstore.com
-Skinny Jeans and Black Tanks--Remember, they're not just for stick skinny body types! Check out Scarlett below...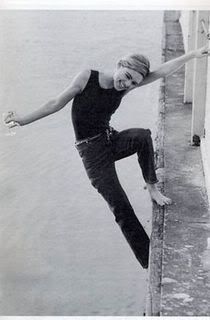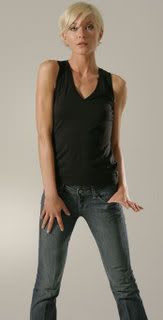 Adam+Eve V tank $42.00 Shopbop.com or http://www.americanapparelstore.com/4365.html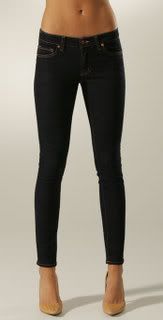 J Brand Jeans $159.00 Shopbop.com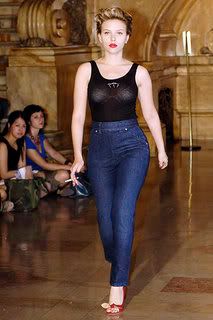 Scarlett J walking the runway at Imitation of Christ
I absolutely despise it when magazines say the popular skinny jeans are just for stick-limbed girls. Be proud of womanly curves, because with enough confidence you can pull off anything a "skinny girl" can!
-Leopard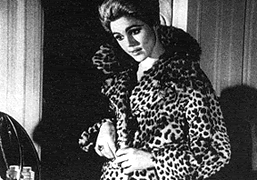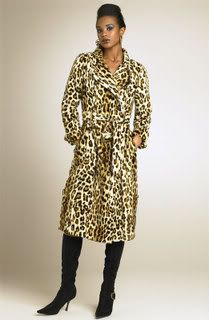 L.A.M.B coat, $391 Nordstroms.com
-LOOOONG dangly earrings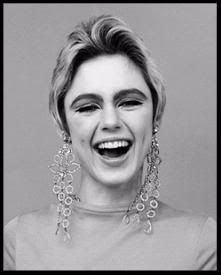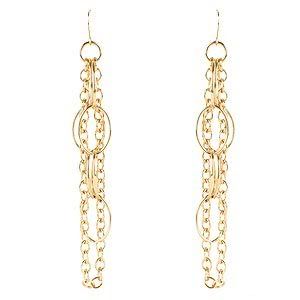 Bonnie Basham Big Stuff Dangle Earrings $155.00 Shopintuition.com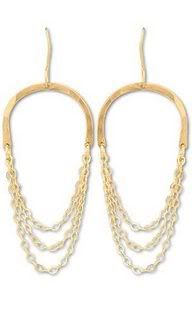 Curve Chain Earrings $125.00 Shopintuition.com
Also check: Forever 21 and H&M
-Minidresses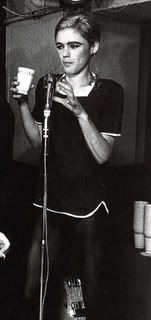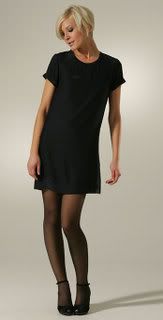 Nili Lotan T Shirt Dress $280.00 Shopbop.com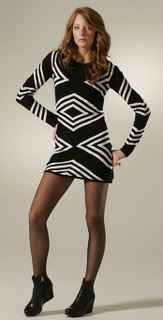 Alice+Olivia Deco Baby Doll Dress $242.00 Shopbop.com
-Stripes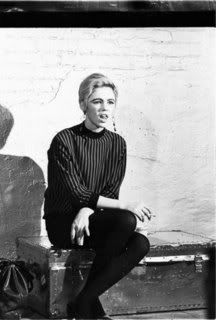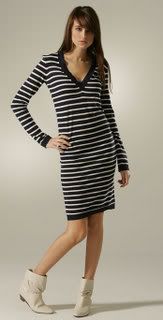 Ya-Ya Swahili Beach Marine Dress $264.00 Shopbop.com, also at H&M for cheaper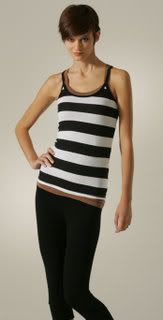 C & C California Classic Bold Stripe Tank $49.00 Shopbop.com
-Long necklaces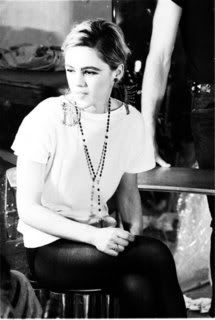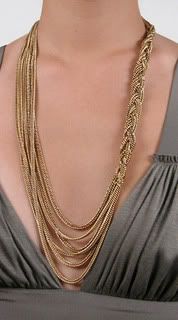 braided multi chain necklace, $159 Girlshop.com OR grandma's closet, thrift store/flea market, absolutelyvintage.net, urbanoutfitters.com, girlshop.com
Sienna Miller, actress/tabloid queen/Jude Law's gf (lucky girl) is playing Edie in the film Factory Girl coming out later this year. I can't wait to see it, not because I'm much of a Sienna fan, but the clothes I've seen in the previews and trashy mags are amazing!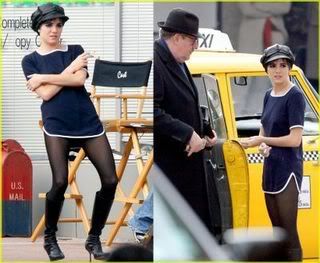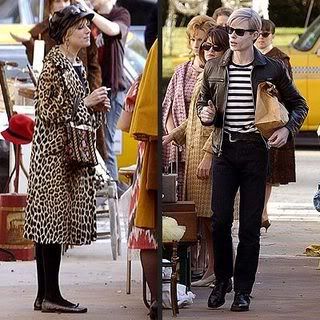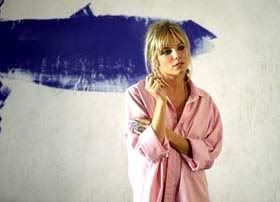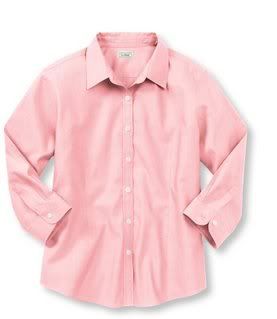 LL Bean Wrinkle-Resistant Pinpoint Oxford Shirt, Three-Quarter Sleeve $35.00 LLBean.com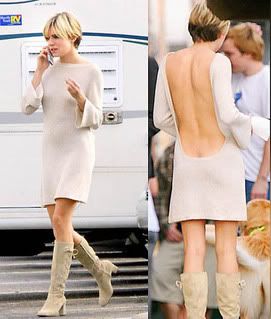 COMING UP NEXT: New York and LA Shopping Guides
keep checking for updates!
If you have any questions or requests don't hesitate to ask
faithfully your fashion guide, Arianna
fashioninsider00@aol.com
remember to comment with your email if you want to be added to the blog reminder mailing list!